Media Inquiries
Latest Stories
As Vanderbilt reflects on the one-year mark of the COVID-19 pandemic and its impact, we are honoring the dedicated staff, faculty and students who rallied to support our One Vanderbilt mission and ensured that the university adapted amid unprecedented challenges.
Dennis Spann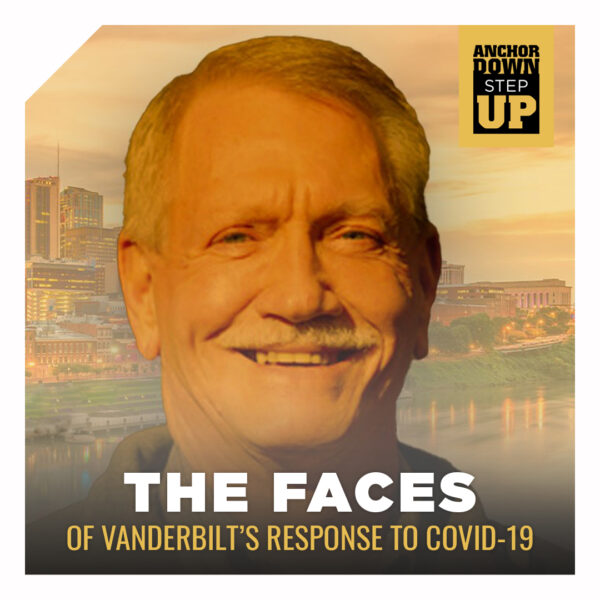 Administrative officer, Facilities, Vanderbilt University School of Nursing
"As VUSN's administrative officer of Facilities, Dennis was the 'man on the ground' during the COVID-19 pandemic. Dennis worked with Plant Operations to understand what was needed in the individual buildings and went to work. He helped plan out physically distanced classrooms, conference rooms and gathering areas. He put signage all over the buildings to direct traffic and keep faculty, staff and students safe. Dennis was on site to facilitate deliveries, coordinate employees retrieving things from their offices, manage mask distribution, and even keep plants alive in numerous offices as remote work lasted longer and longer! Throughout the pandemic, Dennis had a fantastic attitude—he was positive and upbeat—even on the days when he was the only person around. Anyone that did stop by the office was greeted warmly and assisted with any request they may have needed. Dennis kept VUSN running during the pandemic and was a key component in allowing the campus to reopen safely. Thank you, Dennis!"
—Bryn Evans, assistant dean, Finance and Operations, Vanderbilt University School of Nursing
How has COVID-19 affected you?
Like everyone else, not being able to be with family, friends and co-workers. I have seen faculty, staff and students at the School of Nursing lose family members and friends. Also people struggling with the effects of the virus itself and the loss of on-campus classes to remote learning. It's been hard with very few people on campus.
What keeps you motivated to help?
The leadership, faculty, staff and students at the School of Nursing showing their support during these difficult times. No matter what situation arises, everyone is on board, showing support and helping with the issues. The School of Nursing is like a big family, and everyone is there to offer a willing hand to help see that we keep learning and moving forward.
Who do you step up for?
Family, friends, the School of Nursing and Vanderbilt University.