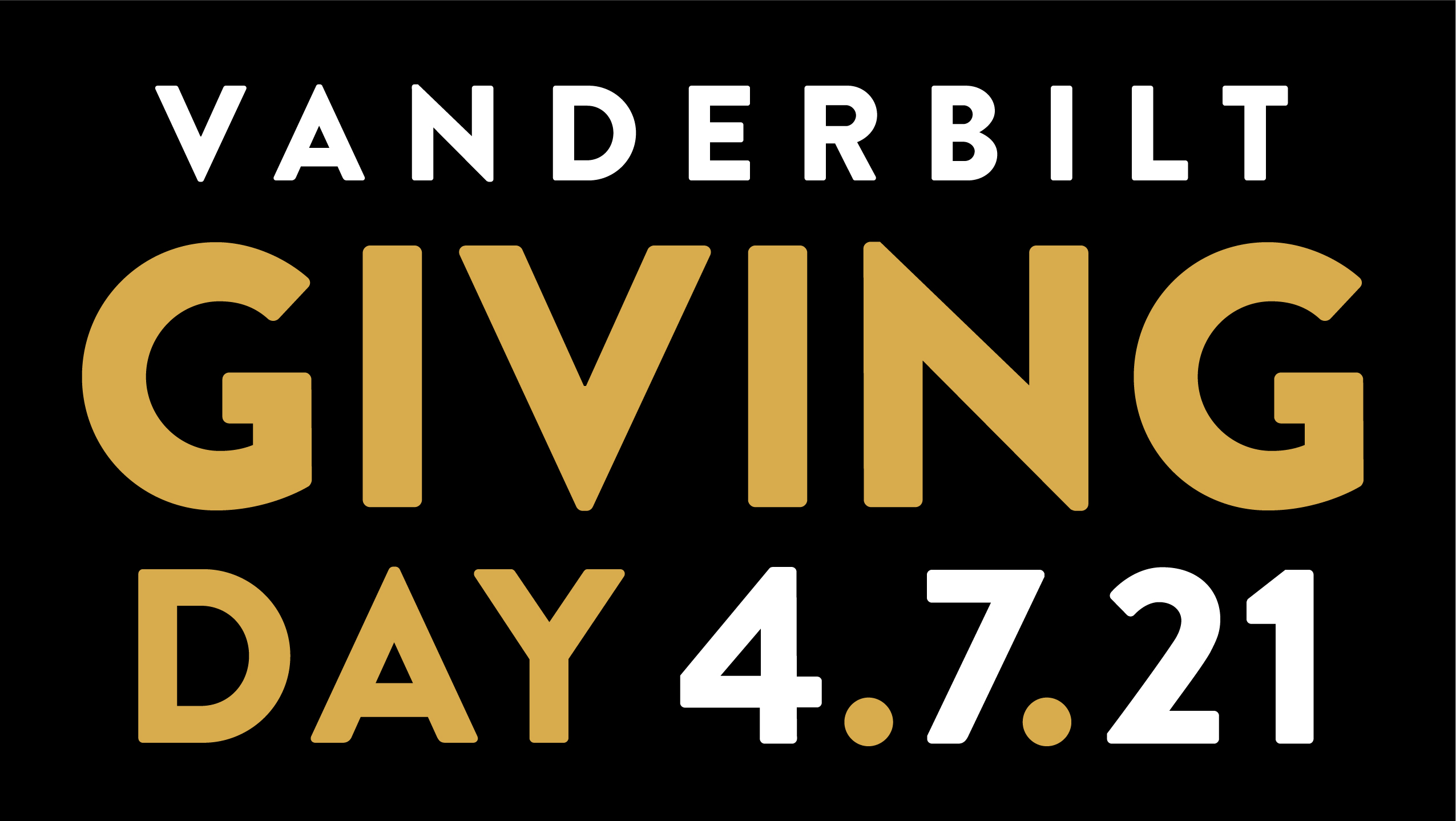 Vanderbilt University's annual Giving Day kicked off at midnight, and the entire university community is invited to celebrate this special event. Faculty and staff play a vital role in supporting Vanderbilt's mission and are encouraged to consider extending their investment in the university this year by making a gift of any size to an area that is meaningful to them.
Gifts of all sizes are appreciated and will help Vanderbilt unlock these challenges offered by generous donors:
$25,000 if 2,000 supporters give;
another $25,000 if the number of supporters reaches 3,000;
and another $25,000 if that number reaches 4,000—for a total of $75,000.
There are more than 50 Giving Day challenges offered by generous donors today that can increase support for schools and colleges, student organizations, athletics, programs, scholarship, research and more.
Faculty and staff are also invited to tonight's special virtual Giving Day concert featuring headliners Grace Potter and Chris Mann, BMus'04, along with drop-in appearances from some familiar Commodores, including faculty, alumni, students and more. Register now.
Learn more at vu.edu/givingday.