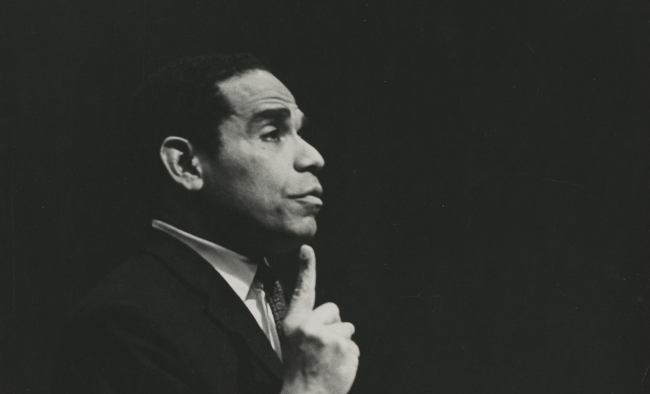 Manuel Zapata Olivella, a prominent Afro-Colombian novelist who became known throughout Latin America as the dean of Black Hispanic writers, will be commemorated during an international conference April 8–10 hosted virtually by Vanderbilt University.
"Celebrating the Legend of Manuel Zapata Olivella in his Centennial" brings together leading scholars from Colombia and the United States to explore the significance of Zapata Olivella's works within the frameworks of race, political activism, culture, literature and the performance arts.
Zapata Olivella was also a playwright, folklorist, anthropologist and physician who lived from 1920 to 2004.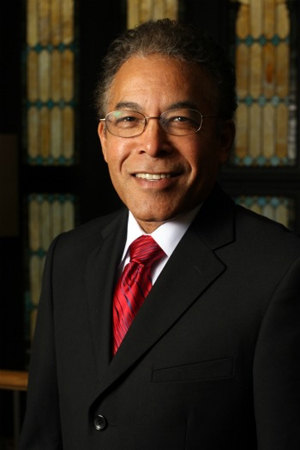 "I'm excited for the Center for Latin American Studies and the Jean and Alexander Heard Libraries to co-host a conference that focuses on the most important Afro-Hispanic narrator of the 20th century," said William Luis, the Gertrude Conaway Vanderbilt Professor of Spanish and one of the conference organizers. "Manuel Zapata Olivella has received well-deserved recognition for his focus on the people of African descent, not only to the history and society of Colombia, but also to the Americas as a whole."
Paula Covington, Latin American and Iberian studies librarian at the Jean and Alexander Heard Libraries and senior lecturer of Latin American studies, helped Vanderbilt acquire Manuel Zapata Olivella's papers and those of his sister, Delia Zapata Olivella.
"There is such widespread research interest in these Afro-Hispanic sources that our goal is to digitize these collections to make them openly accessible to scholars," Covington said.
She noted that the Center for Latin American Studies and the Heard Libraries planned a conference on campus last November that had to be canceled due to the pandemic. Instead they decided to host a virtual conference this spring in which Latin American and Afro-Hispanic scholars can participate. The scholars plan to come to campus in 2022 to use the Zapata Olivella papers, which consist of unpublished literary manuscripts, the World Congresses of Black Culture, radio programs on Afro-Hispanic folklore, ethnographies and Delia's collection of African dance traditions and performance arts.
Faculty and administrators who are working on the conference include Ted Fischer, Cornelius Vanderbilt Professor of Anthropology and director of the Center for Latin American Studies; Valerie Hotchkiss, university librarian and professor of English; and Dr. André L. Churchwell, vice chancellor for equity, diversity and inclusion and chief diversity officer. Other participating scholars are Jane Landers, Gertrude Conaway Vanderbilt Professor of History; Emanuelle Oliveira-Monte, associate professor of Luso-Brazilian and Afro-Brazilian literature; and Viviana Quintero Márquez, doctoral candidate in history, who will present a paper.
Visit the conference webpage to register. Most of the panels will be in Spanish. Registration is required by April 5 to view the recent documentary on Manuel Zapata Olivella.