As Vanderbilt reflects on the one-year mark of the COVID-19 pandemic and its impact, we are honoring the dedicated staff, faculty and students who rallied to support our One Vanderbilt mission and ensured that the university adapted amid unprecedented challenges.
Mitchell Lampley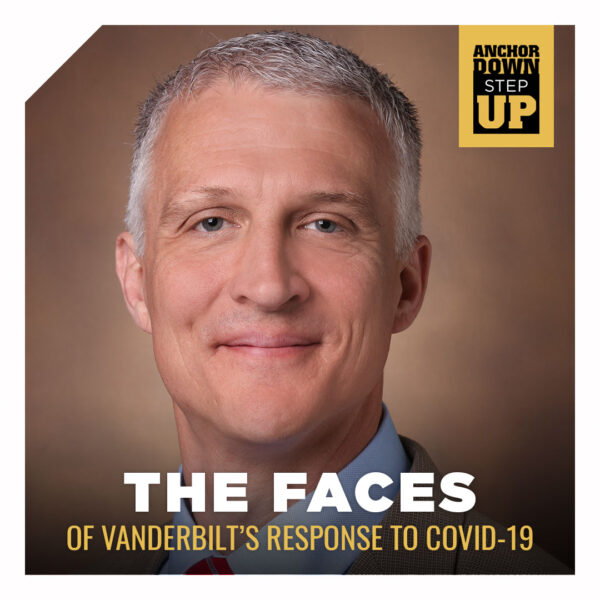 Director of Engineering and Tech Support, Plant Operations

"Mitch was instrumental in the development of air quality measures (UV lighting, bi-polar ionization, increased air exchange, etc.) to combat COVID spread in our buildings. He oversaw the inventorying and storage of over 10,000 boxes of student possessions; the energy conservation program that saved $1 million; and the circulation plans within academic buildings."
—Mark Petty, assistant vice chancellor for plant operations
How has COVID-19 impacted you?
My family has been impacted personally by COVID, with both my in-laws and my wife being affected. Both my in-laws have spent periods of time in the hospital, with my father-in-law in the ICU for over a month. Other than my time in quarantine, I have maintained my normal work schedule, but I come to work in an almost completely empty building.
What keeps you motivated to help?
Knowing we have facilities to keep running and utilities to keep producing. The facilities team continues to try to maintain some sense of normalcy for all the students living and learning on our campus.
Who do you step up for?
Our students. They have lost a "normal" year of college in 2020, and we are striving to make 2021 better for them.