By Jane Sevier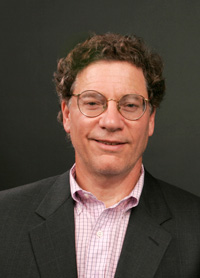 Douglas Fuchs, who holds the Nicholas Hobbs Chair of Special Education and Human Development, has received the 2021 Award for Contributions to Research, Practice, and Advocacy from the Learning Disabilities Association of America. It is the highest honor bestowed by the nonprofit organization, which is devoted to supporting, educating and advocating for individuals affected by learning disabilities.
"I am honored to receive this award from the nation's most important advocacy organization for children and youth with learning disabilities," said Fuchs, professor of psychology and human development and professor of pediatrics.
The award is given in recognition and appreciation of outstanding leadership, support and dedication in the field of learning disabilities. LDA seeks nominations not only from its membership but from throughout the field of learning disabilities. Fuchs received the award in February during the association's annual conference, where he also served as a keynote speaker.
An international leader in research on children with learning disabilities, Fuchs has identified practical assessment and instructional strategies that increase the school achievement of students with diverse learning needs. At Peabody College of education and human development, he has been principal investigator for more than 50 federally sponsored research grants that have facilitated developing models of service delivery such as responsiveness to intervention, assessments such as formative measures of student and teacher evaluation, and instructional approaches that include peer-mediated learning strategies.