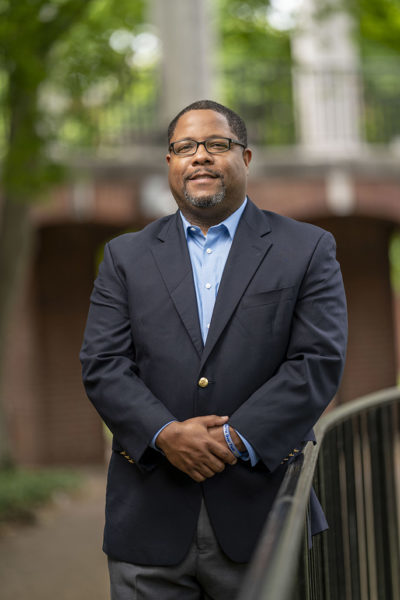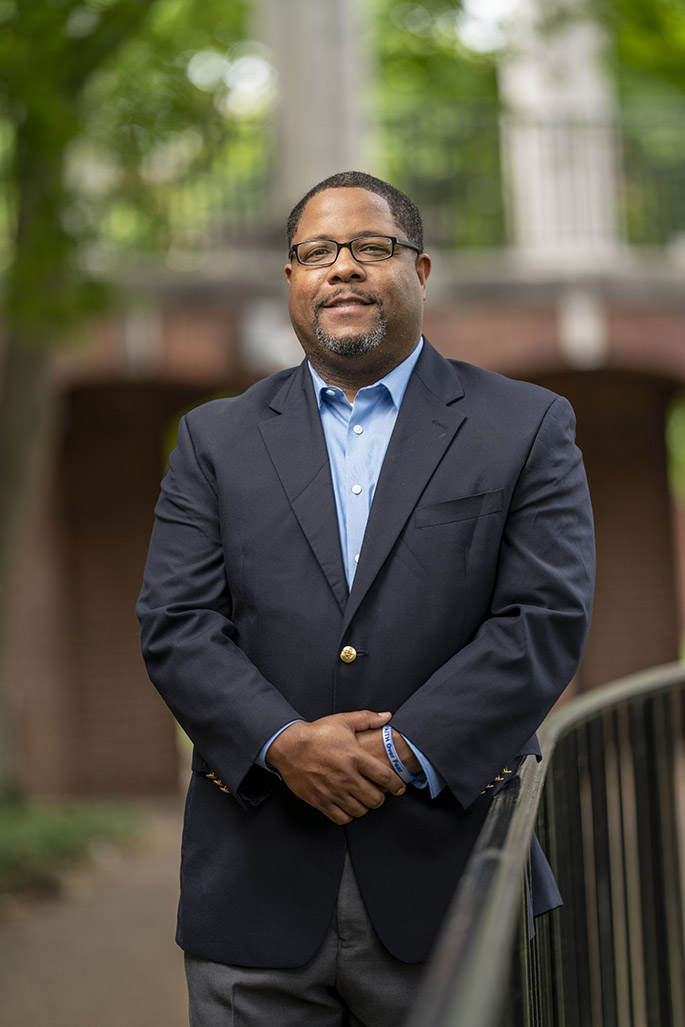 Vanderbilt University Professor of Education H. Richard Milner IV has been honored for his outstanding contributions to the field and elected to membership by the National Academy of Education (NAEd). Milner was one of 22 education scholars elected from institutions across the country.
"This diverse group of scholars is at the forefront of those who are improving the lives of students in the United States and abroad through their outstanding contributions to education scholarship and research," NAEd President Gloria Ladson-Billings said.
Milner, the Cornelius Vanderbilt Distinguished Professor of Education and founding director of the Initiative for Race Research and Justice, is the fourth faculty member from Peabody College of education and human development to be elected to the NAEd.
"I am honored to learn of my election to the National Academy of Education for my body of research and scholarship that has been unwaveringly designed to study mechanisms that advance racial justice in education and society," Milner said. "While I count this recognition as a real highlight in my career, I understand deeply that my work must continue as opportunity structures are still bleak for too many minoritized communities."
Milner is a researcher, scholar and leader of urban education and teacher education. He examines the social context of classrooms and schools and studies how teacher discourse, particularly about race, influences student learning, identity and development.
"Rich Milner is one of the foremost thinkers in our field, at once capable of perceptively analyzing the needs of students in urban schools and of imaginatively envisioning how teachers might better meet those needs," said Camilla Benbow, Patricia and Rodes Hart Dean of Education and Human Development. "Moreover, his understanding and commitment to justice ensure that his election as an NAEd member will add an important voice to the leading body in our field. This honor is richly deserved."
Milner's research has advanced the field of urban education. He has developed key tools for addressing racial opportunity gaps in education, including the Opportunity Gap Framework, the Researcher Positionality Framework, and the Teachers Race Talk Survey. These tools and frameworks have been adopted and adapted in P-12 schools as well as in higher education.
Milner has written more than 100 journal articles and book chapters and authored three published books. His research in urban schools and teacher education, and his book Start Where You Are, But Don't Stay There: Understanding Diversity, Opportunity Gaps and Teaching in Schools and Classrooms, Second Edition (Harvard Education Press, 2020), have influenced designs, practices and policies in education. School districts across the United States and beyond draw on his recommendations to support students of color and those who live below the poverty line.
Milner began his career at Vanderbilt in 2001. He spent five years on faculty at the University of Pittsburgh before returning to Vanderbilt in 2018. He holds a primary appointment in the Department of Teaching and Learning and secondary appointments in the Department of Leadership, Policy and Organizations and the Department of Sociology.