By Grace Foy
The Vandy-in-Hollywood summer internship program, now approaching its 15th summer, has redoubled its focus on diversity by establishing a scholarship fund that enables all students to participate. The program traditionally places about 30 current Vanderbilt students in summer internships in the Los Angeles-area entertainment industry each year. This summer, the program's founders, along with the Vanderbilt Career Center, are taking the experience virtual.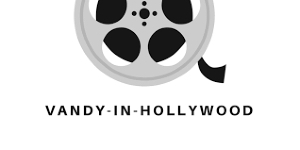 Founded in 2006 by television writer Chad Gervich, BA'96, and film producer Rich Hull, BA'92, the program operates with the support of the Career Center and Vanderbilt's Development and Alumni Relations, as well as hundreds of Vanderbilt alumni volunteers working in Hollywood, led by Hull and Gervich. Vandy-in-Hollywood has placed students in internships at virtually every major film studio, television network, production company and talent agency in Hollywood, and it supports those students with weekly speaker sessions, one-on-one alumni mentorship, tickets to red carpet film premieres and other events. Approximately 50 percent of the internships have led to job offers.
"In the early days of the program, we had students living on boats, sleeping on couches, doing odd jobs at night and spending two to three hours per day on buses," Hull said. "We realized that we needed to find a way to support these students so that they could focus on the opportunity to immerse themselves in Hollywood rather than struggling to pay rent."
The makeup of the summer intern classes has always represented a diverse segment of the Vanderbilt student population. For instance, last summer the cohort was 80 percent women and 65 percent non-white students, all of whom had to contend with the high cost of living in Los Angeles.
"Last year the program granted two scholarships, and next year we're on track to grant four," Gervich said. "Without this assistance, these students simply couldn't afford to participate." The scholarship fund, which is administered by the Career Center, is supported solely through the donations of former interns, alumni and other donors.
This academic year, the Vandy-in-Hollywood program has hosted its weekly speaker sessions online and invited students and alumni alike to participate. The lineup of alumni speakers has included successful Hollywood agents, writers, directors and producers. The sessions have been so successful that plans are in place to continue them into the fall 2021 semester in conjunction with Vanderbilt's cinema and media arts major as a new path for students to explore career options in Hollywood and as a model for alumni-university cooperation.
"This is an amazing program that we're thrilled to support," said Grace Foy, associate director of strategic communications and external relations at the Career Center. "With the recent addition of the Vandy-in-Hollywood scholarship grants, cost is no longer a barrier for students with a passion to earn a career in the entertainment business."
Students can find more information about the program in the Vandy-In-Hollywood Summer Internship Guide. Students also can contact Grace Foy at the Career Center to discuss how the program can fit into their broader career goals.