People of different religious traditions interpret the Bible differently, but what did those passages originally mean? In her latest book, The Bible With and Without Jesus, Amy-Jill Levine explores this and how those different traditions sometimes weaponized Scripture against each other.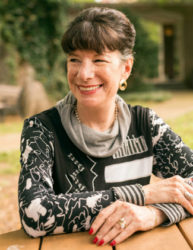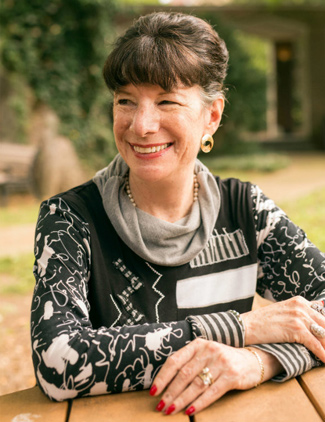 Levine, who is University Professor of New Testament and Jewish Studies and Mary Jane Werthan Professor of Jewish Studies at Vanderbilt University, worked with co-writer Marc Z. Brettler from Duke University to examine 10 key passages in the Old Testament (the first part of the Christian Bible) and in the Tanakh (the Bible of Judaism) in their original context. Levine and Brettler explain how the early followers of Jesus understood those passages, and then demonstrate how the post-biblical Jewish tradition interpreted the same texts.
The passages included the creation of the world, Adam and Eve, Isaiah's "Virgin Birth" and "Suffering Servant," the book of Jonah, the theme of atonement, an "eye for an eye," and Psalms 22 and 110.
"When read through Christian lenses, what the church calls the 'Old Testament' points to Jesus. When read through Jewish lenses, what the synagogue calls the 'Tanakh' speaks to a variety of Jewish experiences," said Levine and Brettler. "When read through the eyes of historians, these original texts yield meanings often lost to both church and synagogue."
Levine and Brettler also explore how Jews and Christians have weaponized some of these passages. Christians have been known to claim that Jews misread their Bible by failing to see how it predicted Jesus' messianic role. Conversely, Jews sometimes claim that Christians misread the Hebrew text or take passages out of context.
"The Old Testament, the Tanakh, the Hebrew Bible—whatever we call it—is too complex to hold only one meaning and too theologically relevant to both Jews and Christians to be the property of only one community," they said.
In the book, Levine and Brettler demonstrate how a closer analysis of biblical interpretations in the context of shifting socioeconomic and cultural circumstances can reveal why interpretations of passages have changed over time. They also argue that a deeper and broader knowledge of Jewish and Christian readings can enhance inter-religious understanding and develop greater appreciation for the Bible's many meanings.
The Bible With and Without Jesus was published in October 2020 by HarperCollins Publishers.