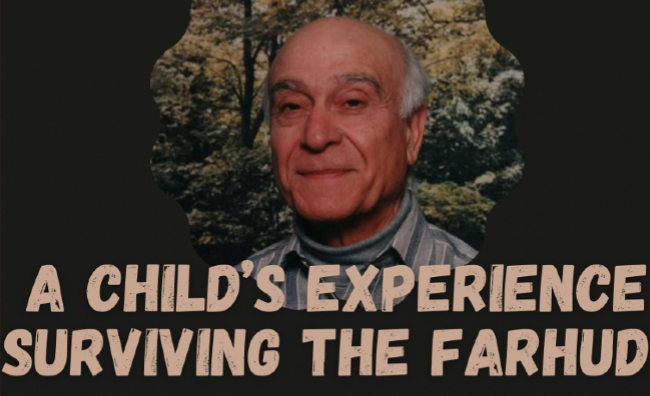 Joseph (Yusef) Samuels, who was born in the Jewish quarter of the old city of Baghdad and as a 10-year-old witnessed the Farhud—the massacre of some 180 Jews in Baghdad in June 1941—will share his memories of Iraq, the Farhud and insights from his book, Beyond the Rivers of Babylon, on Tuesday, March 23.
His virtual talk, "A Child's Experience Surviving the Farhud: How Nazi Allies Tried to Bring the Holocaust to Iraq," will begin at 8 p.m. CT.
Learn about the flourishing Jewish community of Baghdad prior to World War II, the forgotten Jews of the Middle East, the expulsion of the Jews from Iraq, and the ties between the Nazi regime and the local Iraqi government that set these events in motion.
The March 23 event is sponsored by the Student Advisory Board of the Holocaust Lecture Series, Vanderbilt Hillel and the Office of Religious Life.