Media Inquiries
Latest Stories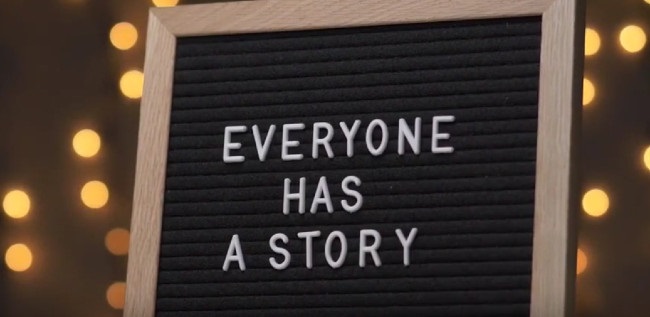 The power of story exchanges is helping students on the Vanderbilt campus and around the world build community by gaining understanding and empathy for differing experiences and perspectives.
Narrative 4 is partnering with the Global Education Office, the Provost's Office for Inclusive Excellence and the Office of the University Chaplain and Religious Life to host a series of story swaps, many of them international, this year.
"At first, I wondered how the story exchange could build empathy, but listening to and retelling my story partner's story really helped me see things from their point of view," said Chidiogo Nwakoby, a junior in the College of Arts and Science. "After each exchange, I walk away thinking about the billions of stories told and untold, and take comfort in the fact that Narrative 4 works hard to make sure everyone's stories are heard."
On Feb. 23, international students at Vanderbilt exchanged stories.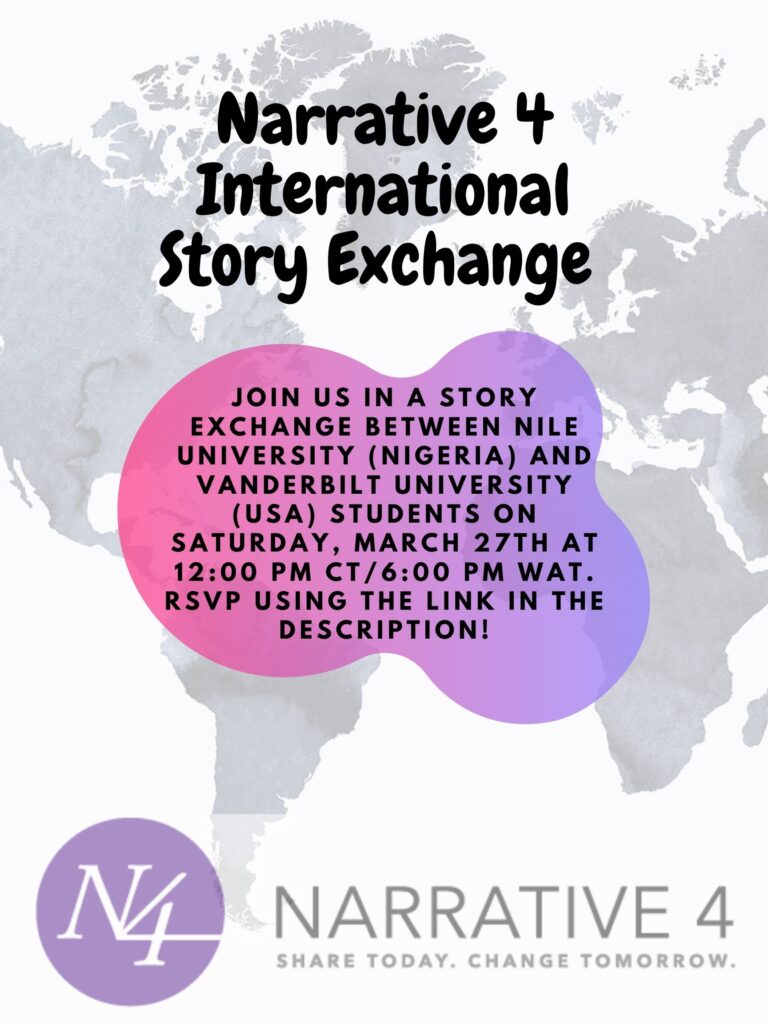 Students have another opportunity to form connections during an international story exchange between Vanderbilt and Nile University in Nigeria on Saturday, March 27, at noon CT. If you would like to participate, please fill out the form on AnchorLink by Wednesday, March 24. In addition, Narrative 4 will host an additional international story exchange on Thursday, April 8, from 4:30 to 6 p.m. CT.
In a story exchange, participants are paired randomly with a story partner; each shares a five-minute story from their life with their partner.
"When all the participants gather in a group of trusted others, you share your partner's story in first person and your partner shares your story in first person," said the Rev. Gretchen Person, associate university chaplain and associate director of religious life. She noted that Narrative 4 also has conducted story exchanges for faculty and staff in locations that include the Owen Graduate School of Management and Vanderbilt University Medical Center.
Watch a video on how story exchange works.
"Narrative 4 has been one of the most meaningful experiences I've had the privilege to participate in. It's inspiring, validating and a uniquely powerful way to bond with other people," said Teresa Xu, a sophomore in the College of Arts and Science. "I've also learned about different walks of life and life in general."
"I have always been a believer in the power of storytelling as well as the notion that everyone has an important story," said Traci R. Ray, director of residential experience. "This has been completely affirmed by each and every experience I have had with N4 story exchange, making me even more excited to lean into the mission and expansion of storage exchanges on our campus and across the world."