As Vanderbilt reflects on the one-year mark of the COVID-19 pandemic and its impact, we are honoring the dedicated staff, faculty and students who rallied to support our One Vanderbilt mission and ensured that the university adapted amidst unprecedented challenges.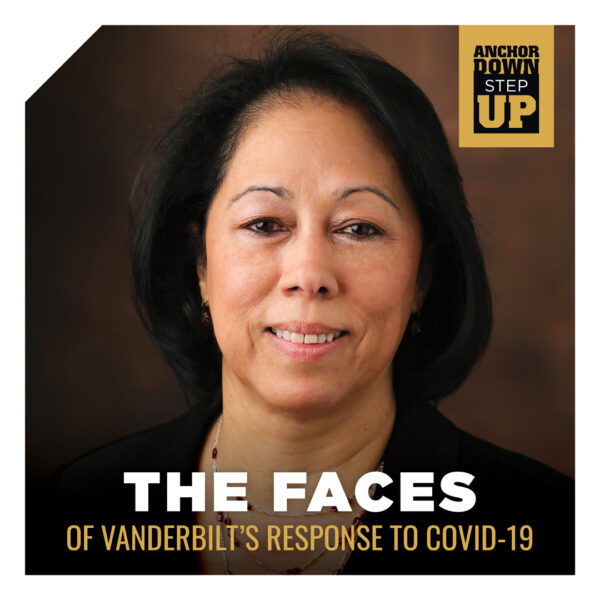 Lisbeth Wyatt
Director of operations, Plant Operations
"Lis Wyatt was the backstage manager for many activities within Plant Operations. She developed and implemented the disinfection program; personally supervised the packing and moving of student belongings; helped with the implementation of circulation patterns around campus; and oversaw the disbursement of disinfecting materials to campus classrooms—all along with her normal responsibilities."
–Mark Petty, assistant vice chancellor for plant operations
How has COVID-19 impacted you?
I have not been able to spend close time with family and friends. I've seen family and friends lose their jobs due to the times and/or curtailed their income due to business closures. I've also seen family and friends struggle with their health, as some were badly affected by COVID episodes.
What keeps you motivated to help?
I am very passionate about my work and what we do, so this fuels my motivation. I also have great leaders both above me and subordinates, my peers and our great and dedicated front line staff who make it happen for us every day. They have been present during the uncertain times of COVID-19, both in good and bad weather.
Who do you step up for?
I step up for my family, friends and for the greater Vanderbilt community, for whom I am charged with providing the best facilities and logistical support services we can possibly provide on a daily basis—that is, our students, faculty and staff.