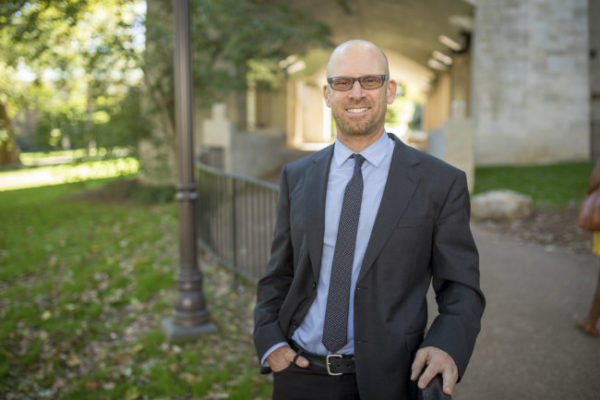 Jonathan Metzl, director of the Center for Medicine, Health and Society, Frederick B. Rentschler II Professor of Sociology and Medicine, Health and Society and professor of psychiatry, will deliver the next lecture in Vanderbilt Law School's Dean's Lecture Series on Race and Discrimination. The online event will be Thursday, March 25, beginning at noon CT. All are invited to attend.
The Dean's Lecture Series on Race and Discrimination annually convenes scholars and thought leaders to provide the Vanderbilt community with foundational knowledge on race, civil rights, discrimination on the basis of gender and sexual orientation, and critical historical milestones and their importance. The series' aim is to ground our understanding of present-day discourse in a deeper, historically informed context to highlight social and political movements, impetus for legal changes, and ongoing areas of contention and struggle in race, civil rights and discrimination.
Metzl has written extensively for medical, psychiatric and popular publications about some of the most urgent, hot-button issues facing America and the world. His books include The Protest Psychosis, Prozac on the Couch, Against Health: How Health Became the New Morality and Dying of Whiteness: How the Politics of Racial Resentment is Killing America's Heartland.
He is winner of the 2020 Robert F. Kennedy Human Rights Book Award, the 2020 Benjamin Rush Award for Scholarship from the American Psychiatric Association, and a 2008 Guggenheim Fellowship.