By Miquéla Thornton
Award-winning biochemist, inventor and educator Michael Marletta will speak about his nearly 50 years of studying nitric oxide—the body's first line of defense against infection—during a seminar presented by the Vanderbilt Institute of Chemical Biology on Wednesday, March 24. The seminar—the 500th presented by the VICB—will take place in a virtual format at 12:15 p.m. CT.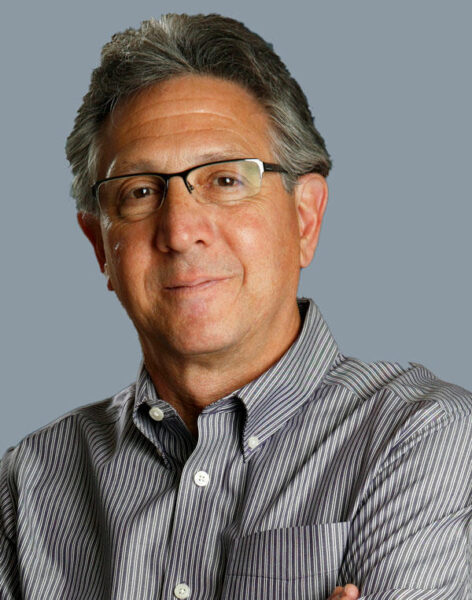 Marletta's research has led to a fundamental understanding of nitric oxide and allowed other researchers to develop treatments for symptoms of NO insufficiency. The compound, which allows blood, nutrients and oxygen to reach every part of the body, plays a pivotal role in myriad biological functions, supporting the formation of long-term memory, sustaining appropriate blood circulation and maintaining penile erections. Deficiencies have been linked to erectile dysfunction, heart disease and diabetes.
"This seminar represents a significant milestone for the VICB, and we are pleased to be bringing Dr. Marletta—a researcher of tremendous stature around the world—to speak to our members," said Lawrence J. Marnett, dean of Vanderbilt University School of Medicine Basic Sciences. "His participation is particularly meaningful because he was the chair of the VICB's External Advisory Board from the very beginning, which had a major role in shaping the institute's development."
The March 24 event is free and open only to Vanderbilt students and faculty. Registration is required. Participants may submit questions in advance.
About Michael Marletta
Michael Marletta is professor of chemistry, professor of molecular and cell biology, and the CH and Annie Li Chair in the Molecular Biology of Diseases at the University of California, Berkeley. He has received the MacArthur Foundation Fellowship and the Murray Goodman Memorial Prize and was elected to the National Academy of Sciences in 2006. He has been named a fellow of the Royal Society of Chemistry and the National Academy of Inventors and received the George H. Hitchings Award for Innovative Methods in Drug Discovery and Design and the Alfred Bader Award in Bioinorganic or Bioorganic Chemistry.
Marletta has served as president and CEO of The Scripps Research Institute and serves on the editorial board for a number of journals, including PNAS and eLife as a senior editor. He founded Omniox Inc., a biotherapeutics company dedicated to developing oxygen delivery vehicles necessary to treat a range of significant unmet medical needs.
About VICB
The Vanderbilt Institute of Chemical Biology was founded in 2002 by Lawrence J. Marnett and Ned Porter, Centennial Professor of Chemistry, Emeritus, with the mission of establishing research and education programs in the application of chemical technologies to important biological problems. VICB has hosted many of the world's leading biologists, including 2020 Nobel Prize winner in chemistry Jennifer Doudna in 2007.