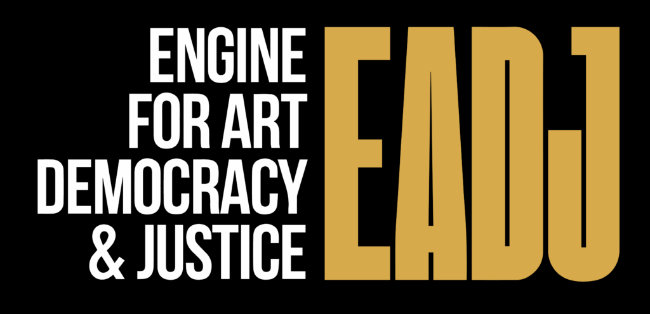 Vanderbilt University's Engine for Art, Democracy and Justice initiative has announced its spring programs, which will feature works by African American composer Julius Eastman and Ghanaian artist Ibrahim Mahama. The lineup includes a panel of leading experts discussing Eastman's impact on artistic activism, a Vanderbilt Blair School of Music performance highlighting Eastman's music, and a large-scale installation at Fisk University by Mahama.
EADJ's trans-institutional partners are Fisk University, the Frist Art Museum and Millions of Conversations.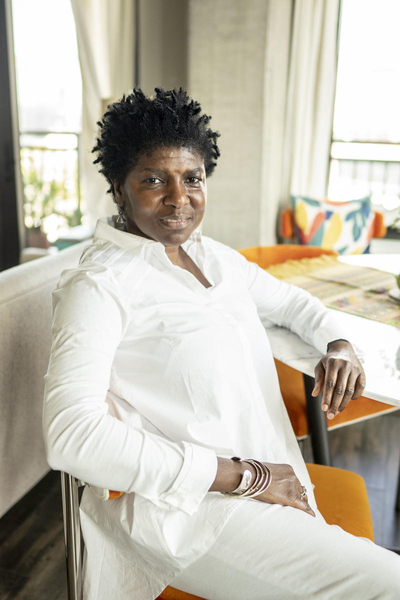 Maria Magdalena Campos-Pons, an Afro-Cuban American artist and Cornelius Vanderbilt Chair and professor of fine arts, conceived the initiative, which provides virtual conversations and artistic collaborations focused on healing, unity and care at a time of significant social unrest around the world.
"We are excited to continue building communities within Vanderbilt, especially a sustained interdisciplinary collaboration between the Blair School of Music and the College of Arts and Science," Campos-Pons said. "In addition, our initiative continues to craft global communities with distinguished and emerging scholars, artists and curators from around the world."
Marina Fokidis continues in her role from fall as the program's curator, and last semester's theme, "Living in Common in the Precarious South(s)," has been extended for spring.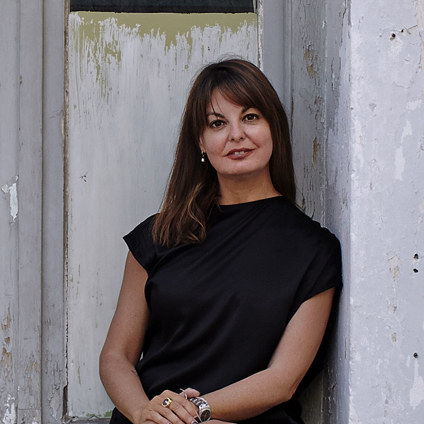 "The main issues upon which the artist interventions and seminars will be built and structured remain the debates around commemoration and monumentality, public space and representation, and how these interact with architecture, linguistics, memory, performativity and more," Fokidis said. "Histories in plural, including parallel histories and revision and re-narration of historical knowledge from different perspectives, are among other themes we will explore this spring."
Each virtual gathering is free and open to the public. Advance registration is required.
Black Notations: African American Composer Julius Eastman
April 1 at 1:30 p.m. CT: Artist Intervention
Alejandro Acierto, Andrew W. Mellon Assistant Professor of Digital Art and New Media, and four of his students will deliver a sound performance titled "These Moments of Forever," in conversation with Eastman's "Gay Guerrilla," at the Vanderbilt Fine Arts Gallery. This event will be livestreamed.
April 7 at 10 a.m. CT: Webinar
Register here. >>
Joy Calico, Cornelius Vanderbilt Professor of Musicology and professor of German studies, will moderate a discussion on Eastman's lasting impact as well as his unprecedented compositions. Acierto's recorded performance on April 1 also will be presented and discussed. The other panelists are Molly Barth, associate professor of flute and director of the Blair School Contemporary Music Ensemble; Sumanth Gopinath, associate professor of music theory, University of Minnesota; and Mathieu Kleyebe Abonnenc, a visual artist based in Séte, France, who led the music of Eastman into the realm of contemporary art.
April 14 at 8 p.m. CT: Artist Intervention
The Blair School of Music's Contemporary Music Ensemble presents Eastman in a livestreamed concert. Two interpretations of Eastman's "Stay On It," along with Andy Akiho's "Ligneous Five" and Roshanne Ebezady's "Glint," will be performed.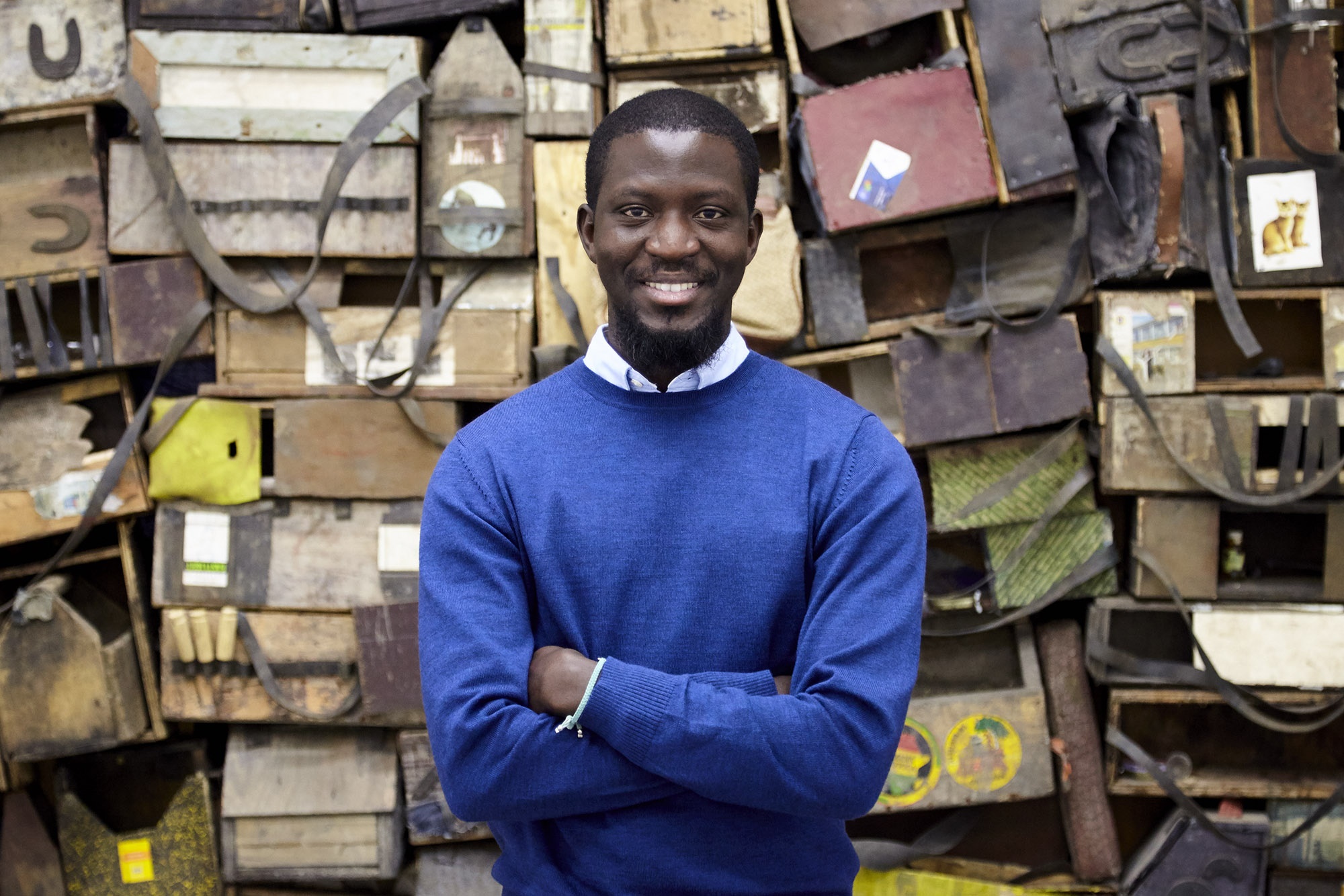 Public Art – as Network(s) Between Dispersed Geographies
April 9–16: Artist Intervention
Ibrahim Mahama's large-scale installation at Fisk University Theatre
Fisk University's Little Theatre will be covered in sewn-together jute sacks that were collected by Mahama from Ghanaian markets. Part of Mahama's ongoing Occupation Series, this artwork reflects on histories of migration and global capitalism. Students from Vanderbilt and Fisk will participate in a communal sewing of jute sacks into larger units, which will be pieced together by professional installers to cover the Little Theatre.
April 21 at 10 a.m. CT: Webinar
Register here. >>
The webinar will center on the intervention of Mahama at Fisk University, with Marina Fokidis, a writer and curator based in Athens, Greece, serving as moderator. Panelists Paul C. Taylor, W. Alton Jones Professor of Philosophy at Vanderbilt; Cecilia Alemani, director and chief curator of High Line Art and artistic director of the next Venice Biennial; Elvira Dyangani Ose, director of the Showroom Gallery in London; and Jamaal Sheats, director and curator of galleries and assistant professor of art at Fisk University, will discuss the importance of site-sensitive public art in local communities and societal changes that such works can trigger in the specific locality and beyond.
On Pigmented Futures
April 28 at 10 a.m. CT: Webinar
Register here. >>
Marina Fokidis, a curator and writer based in Athens, Greece, will moderate a panel discussion on the future of contemporary art, artistic activism and racial justice. The other participants are Diana Campbell Betancourt, artistic director of Samdani Art Foundation and chief curator of the Dhaka Art Summit in Dhaka, Bangladesh; Kimberly Drew, a curator, author and activist based in New York City; Tabita Rezaire, an artist based in Cayenne, French Guyana; and Christian Nyampeta, a Rwandan-born artist based in New York.
EADJ speakers and program details are subject to change and will be updated on the EADJ website. For more information, email Kira Braham, EADJ project manager.