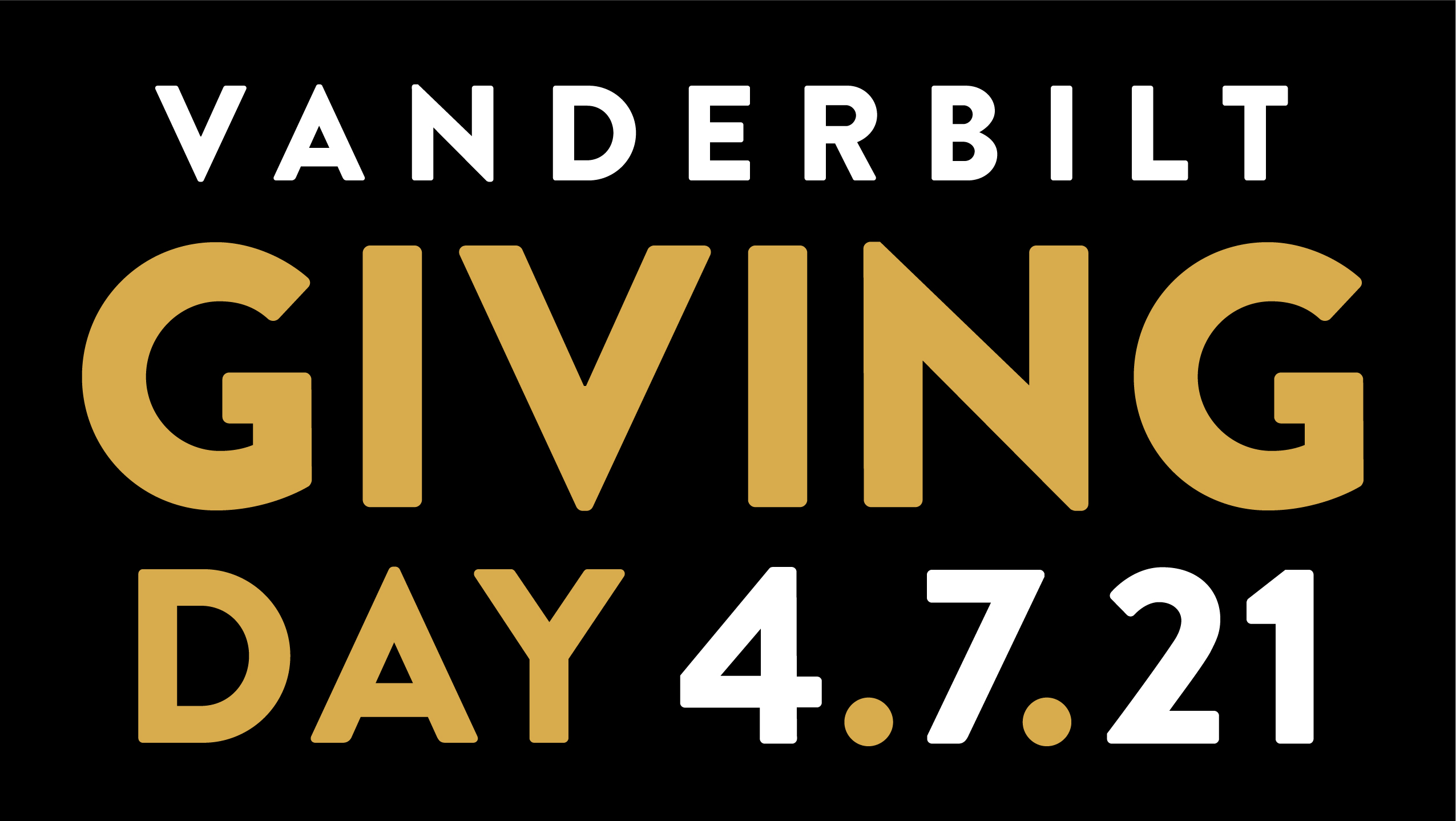 Vanderbilt University's annual Giving Day will be celebrated on Wednesday, April 7. The entire Vanderbilt community is invited to take part in this 24-hour event, which will include challenges throughout the day to amplify impact.
Giving Day is an opportunity for Vanderbilt faculty, staff, students, alumni, parents and friends to help advance the university's mission of education, discovery and leadership.
Gifts of all sizes to any area of the university combine to provide scholarship support and experiential learning opportunities; help fuel groundbreaking research to address some of humanity's most pressing issues, including COVID-19; and prepare students to reach their full potential as the next generation of global leaders.
Vanderbilt Giving Day did not take place in 2020 due to the pandemic. In 2019, more than 8,200 members of the Vanderbilt community came together to raise more than $9.4 million in support of the university's mission.
Learn more at vu.edu/givingday.