By Jenna Somers
Over the course of several weeks in September 2020, second-year student Alice Lillydahl found herself not just embarking on a new school year during a pandemic, but also joining daily Zoom calls and working remotely for about 20 hours per week as a member of a humanities research team at The Center for Genetic Privacy and Identity in Community Settings (GetPreCiSe). More specifically, the team researched various topics on genetic privacy in 21st-century literature, film and TV.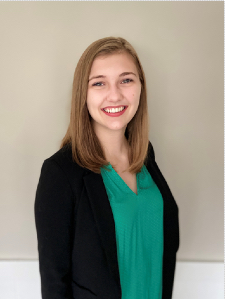 "We had 9 a.m. team meetings. In the pandemic world, where I barely left my house, having a reason to start the day and people to talk to made everything a little more normal," Lillydahl said. "I had work hours to get in and a responsibility to our group, which gave me a sense of purpose and a community that spoke to my interests as a public policy major and gender and sexuality studies minor."
Humanities research is often the pursuit of a solitary scholar, making the existence of this research team rare. It's also exceptional for having four undergraduates and a graduate student as first authors of articles published in a scholarly journal. Jay Clayton, William R. Kenan Jr. Professor of English and director of the Curb Center for Art, Enterprise and Public Policy, led the team's novel approach to literary studies, calling it "vertical integration" because, much like lab science, the method included undergraduates, graduate students and faculty in all aspects of the research process.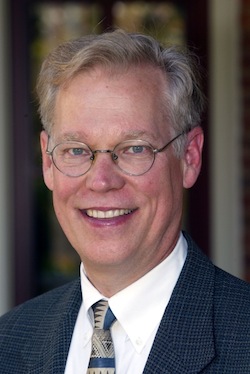 "It's unheard of in the humanities for undergraduates to get to participate in any meaningful way in research, so that's what's got me excited," Clayton said. "All of the students were fabulous—engaged, smart and hardworking."
In fact, the inclusion of undergraduates, graduate students and faculty collaborating on humanities research is not a model that Clayton had ever seen before. Sarah Hagaman, a Ph.D. candidate in the Department of English, who came to Vanderbilt to study with Clayton, agreed.
"Research—especially in the humanities—is a cloistered, singular endeavor, which I think can detract from the way we imagine collaboration, methodology and scope," Hagaman said. "Working across disciplinary boundaries makes this dialogue among undergraduates, grad students and faculty crucial. Seeing the polished product of an article is helpful, but watching the mechanics of the process with seasoned researchers makes the entire process accessible. Good questions and feedback at the right time with faculty can catalyze ideas, writing and methods—in effect, it enables young researchers to get immediate feedback as they work."
Transdisciplinary collaboration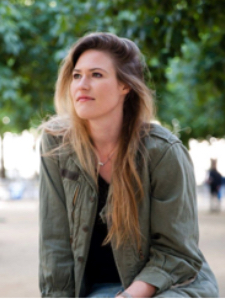 As part of GetPreCiSe, Clayton's team participated in a transdisciplinary collaboration spanning across the College of Arts and Science, Vanderbilt Law School, the School of Engineering, the Center for Biomedical Ethics and Society and the Department of Biomedical Informatics at Vanderbilt University Medical Center. GetPreCiSe is a National Institutes of Health Center of Excellence in Ethical, Legal and Social Implications of Research and consists of teams in computer science, law and culture. Funded by two $4 million NIH grants administered through the Curb Center and Biomedical Informatics at VUMC, the teams investigate genetic privacy as it relates to their specific areas of expertise.
Each of the five student research assistants on Clayton's culture team published an article in ASAP/Journal (the Association for the Study of Arts of the Present) as part of the Thinking with Student Research Assistants series. While the articles make individual arguments, when synthesized they reveal critical insights about how art informs people's perceptions of genetic privacy and the resulting positive and negative implications, such as bringing awareness to legitimate ethical concerns but also causing undue distrust of the medical community. Through the various lenses of their majors, each student brought their expertise to bear in their individual articles.
For instance, fourth-year student Ayden Eilmus researched bioethical concerns that emerge in fan fiction for the BBC America science fiction television series Orphan Black, revealing how the show affects public attitudes about the ethics of genetic engineering. "I'm a triple major in anthropology, philosophy and medicine, health and society, and I'm lucky that my work on the research project often falls at the intersection of all three of those areas," Eilmus said. "I got to dig into something I've always had a personal interest in through the lens of my majors.
"I think that our cluster of articles is a real testament to the capabilities of undergraduate students in the humanities when given the right opportunities and resources," Eilmus said. "It's very unusual for those of us outside of STEM to have the chance to be published, so I hope that our work inspires other research projects and professors to involve more undergraduates in the writing and publication process in the future."
Gabija Tonkunas, a third-year student, echoed Eilmus' sentiments on the value of the GetPreCiSe research experience. Tonkunas researched the influence of the novel Fair Warning on public attitudes toward direct-to-consumer genetic testing by analyzing data collected from reader reviews on the Goodreads website.
"Because my paper was about consumer preferences within a specific industry, it felt very relevant to my economics major. But it also added a literature component that I liked as a previous comparative literature and philosophy major," Tonkunas said. "I've always wanted to be an author of some sort, and I'm really grateful that my path at Vanderbilt led to GetPreCiSe. Being on the team and publishing my work has been one of the most intellectually fulfilling pursuits I've had so far. I plan to continue writing."
Value of undergraduate research
After having worked on this project, Lillydahl added that she has begun to consider a whole new domain of public policy. As the rapid development of genetic technology continues, she thinks the public will become increasingly concerned with genetic privacy, so she sees GetPreCiSe's work at the forefront of understanding policy implications.
Aside from Hagaman, all four undergraduates, including recent alumna Lauren Furman, embarked on this project after attending the Vanderbilt Undergraduate Research Fair, where Clayton was invited to speak about the project.
Once they became a team, the students received critical pedagogical support from both Clayton and Ethan Gibbons, the lead research assistant on the project and a Ph.D. student in sociology. Gibbons taught the students quantitative research methods for analyzing large datasets. According to Clayton, the GetPreCiSe dataset is the most comprehensive one ever assembled for films and television shows about genetics, with more than 800 unique items dating back to 1912, coded for 109 different variables. Through the approach of distant reading—literary studies that rely on computational methods of analysis—the students analyzed data on topics such as audience reception, gross earnings and IMDb rankings in relation to the more traditional textual analysis of literary studies.
The all-hands meetings, in which the culture team met with the entire GetPreCiSe cohort, provided equally edifying experiences for these young researchers. "In the all-hands meetings, researchers would critique and congratulate each other in a manner that demonstrated how important collaboration between different backgrounds is," Lillydahl said. "The researchers would adjust their projects due to constructive criticism or discuss differences in preferred approaches. Meanwhile, I was introduced to different research methods and disciplines that were all folded into the complicated issues surrounding genetics and privacy."
"I have always been interested in a variety of fields like philosophy, political science, art and so on," added Tonkunas. "Although I am strictly an economics major at Vanderbilt, working on the GetPreCiSe team has revived my excitement for transdisciplinary studies. I have gotten to work alongside students of gender studies, anthropology and data science, which has been immensely helpful in broadening my thinking and structuring my approach to research."
As Tonkunas indicated, GetPreCiSe's transdisciplinary approach includes art. Each of the students' articles in ASAP/Journal is accompanied by artwork created by Kendra Oliver, assistant professor of pharmacology, senior lecturer in communication of science and technology and director of ArtLab at the Wond'ry, a transdisciplinary program that showcases art by and about scientists and science.
Oliver has been a research assistant on the GetPreCiSe grant for four years, during which she explored, through art, the same issues of genetic privacy that everyone else on the team was studying. Clayton selected six of Oliver's artworks to accompany the articles based on which pieces fit the articles best. Coupled together as they are, the art and articles invite readers to explore their connections as deeper conversations on the social and political implications of genetic privacy.
"These articles, like the GetPreCiSe grant as a whole, are fine examples of how the Curb Center's mission to study the impact of the arts on society enables innovative research across more than a dozen disciplines at Vanderbilt," Clayton said. "I look forward to continuing to collaborate with undergraduates and graduate students in the future, who will help to advance our inclusive model for humanities research."