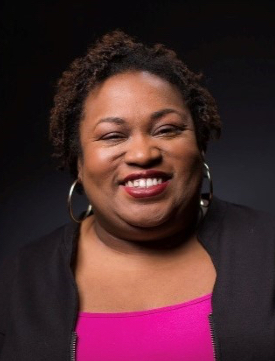 Brittney Cooper, associate professor of women's and gender studies and Africana studies at Rutgers University, will present Vanderbilt University's annual Cuninggim Lecture on Thursday, March 25. Cooper will discuss "Eloquent Rage: The Power of the Angry Black Woman" beginning at 5:30 p.m. CT via Zoom. The virtual event is part of Vanderbilt's 2021 celebration of Women's History Month.
Cooper's research uses Black feminist thought to understand contemporary articulations of Black womanhood. She is co-editor of The Crunk Feminist Collection (The Feminist Press, 2017) and author of Beyond Respectability: The Intellectual Thought of Race Women (University of Illinois Press, 2017) and Eloquent Rage: A Black Feminist Discovers Her Superpower (St. Martin's, 2018). Cooper's work interrogates the manner in which public Black women have theorized racial identity and gender politics, and the methods they used to operationalize those theories for the uplift of Black communities.
Cooper has published several book chapters and articles on representations of Black women in popular culture, including a piece on the representation of the "baby mama" figure in Hip Hop music and film; the feminist implications of Janet Jackson's 2004 Super Bowl mishap; and the importance of Michelle Obama in the tradition of Black female leadership.
The Cuninggim Lecture on Women in Culture and Society offers an occasion to raise awareness about the ways in which gender shapes and is shaped by our lived experiences. Each Cuninggim lecturer empowers Vanderbilt community members to expand their activist reach and become more involved in positive social change outside of the university.
For more Women's History Month events, visit the Margaret Cuninggim Women's Center website.