A new series of annual awards will launch this spring to recognize the many contributions of university staff to the Vanderbilt mission, Chancellor Daniel Diermeier announced today. Recipients of the new awards celebrating staff excellence will be announced at the university's first-ever Spring Staff Assembly, scheduled for May 20.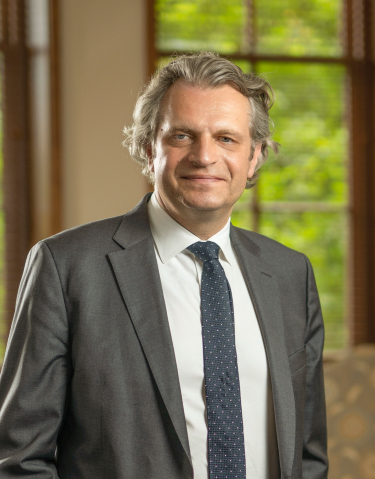 This year's winners of the annual Commodore Award and Diversity Leadership Award also will be announced at the event.
"Every member of our community contributes to the success of our research and education mission, none more so than staff, who are integral to all that we do," Diermeier said. "These new and continuing awards, and our new staff assemblies, are designed to spotlight the talents, dedication and professionalism that our staff bring to their work at the university, and to celebrate the rich diversity of contributions that are foundational to Vanderbilt's excellence as a center for research and empowering education."
Award nominations, which should be made online, are open through Monday, April 5. Please see the staff awards website for nomination guidelines and award amounts.
The spring awards for staff excellence are as follows:
Vanderbilt Early Impact Award
Awarded to a full-time staff member who has worked at Vanderbilt University for a minimum of one year and less than five years and has exhibited excellent performance that shows promise of future growth in his/her/their field. This individual exemplifies professionalism and has made significant contributions as a junior staff member at Vanderbilt.
Nominate a colleague for the Vanderbilt Early Impact Award. >>
Mentorship Excellence Award
Awarded to a full-time staff member who serves as a role model by inspiring colleagues and promoting professional development. This individual demonstrates excellence in mentorship, fosters greater individual contributions and/or greater team cooperation, and embodies Vanderbilt University's mission, goals and values.
Nominate a colleague for the Mentorship Excellence Award. >>
One Vanderbilt Excellence Award
Awarded to a staff team, department and/or group that has demonstrated collaborative excellence on behalf of the university community. The team has worked across the university on a project, significant effort or initiative that advances Vanderbilt's mission.
Nominate a team for the One Vanderbilt Excellence Award. >>
In addition to the new awards for staff excellence, the prestigious Commodore Award and the Diversity Leadership Award will be announced at the Spring Staff Assembly.
Commodore Award
Awarded to full-time regular staff members who have made significant contributions to Vanderbilt University's pursuit of excellence in education, research and community service. One award is presented to hourly staff and one to salaried staff.
Nominate a colleague for the Commodore Award. >>
Nominations for the Diversity Leadership Award, sponsored by the Office for Equity, Diversity and Inclusion, closed March 5.
"The Commodore Award has long honored standout excellence among Vanderbilt staff, and the new staff awards will provide a chance to recognize our colleagues further," Vice Chancellor for Administration Eric Kopstain said. "The staff at Vanderbilt have demonstrated resilience, creativity and dedication in the face of great challenge this past year, and we are proud to honor staff who exemplify those characteristics that are so widespread across the thousands of individuals who work at the university."
The spring awards for staff excellence join a host of honors to be awarded to staff beginning in fall 2021. Nominations for the fall awards for staff excellence will open in August 2021, with these awards being announced during the Fall Staff Assembly later in the year. They include:
Community Impact Award
Professional Excellence Award
Innovation Excellence Award
Research Excellence Award
Student Impact Award
Leadership Excellence Award
The Spring Staff Assembly is scheduled for Thursday, May 20, from 4 to 5 p.m. CT and will feature comments from the chancellor and the University Staff Advisory Council. More details about the event will be announced at a later date.
For more information about the spring awards, the full nomination criteria or to submit nominations, visit vanderbi.lt/2021staffawards.