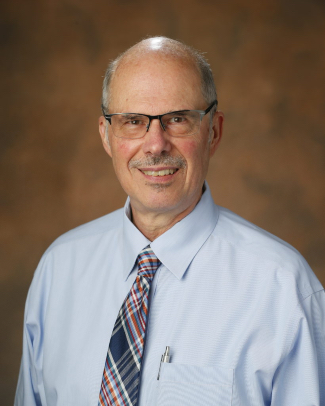 After 27 years guiding, educating and providing support for students at Vanderbilt, Mark Bandas, associate provost and dean of students, will retire in May 2021.
G.L. Black, current assistant provost and deputy dean of students, will succeed Bandas effective May 17.
"Mark has been an incredible colleague and the bedrock of the Vanderbilt student experience," Provost and Vice Chancellor for Academic Affairs Susan R. Wente said. "His knowledge and insights, which were invaluable when I became provost, have continued to be key—particularly as we have navigated one of the most challenging years on record for higher education during a global pandemic. Mark has worked tirelessly over the years on behalf of students, and never has it been truer than this academic year. I wish him all the best in his incredibly well-deserved retirement."
Bandas' experience with student life at Vanderbilt began when he worked toward a Ph.D. while serving as a resident adviser and living in the McGill Project on campus.
After completing his doctorate, and subsequent stints at Tennessee State University, Northeast Missouri State University (now Truman State University) and the University of Richmond, Bandas returned to Vanderbilt in 1994, joining the university as assistant dean of residential and judicial affairs.
After his return, the university literally became home for Bandas, who has lived in North House on campus for 27 years.
He was named to his current role in 2006 and has administrative oversight for Housing and Residential Experience; the University Counseling Center; the Center for Student Wellbeing; Student Care Coordination; the Project Safe Center; Student Centers; Student Organizations, Leadership and Service; the Student Center for Social Justice and Identity; Arts and Campus Events; Greek Life; and Student Accountability, Community Standards and Academic Integrity.
During his tenure, he has continually evolved the student experience to foster a safe and welcoming campus community. Among his accomplishments are assisting in the planning and implementation of Vanderbilt's residential college program, which began with the opening of The Martha Rivers Ingram Commons in 2008 and most recently opened the Nicholas S. Zeppos College this academic year.
He established the K.C. Potter Center for LGBTQI Life in 2008, the Project Safe Center for Sexual Misconduct Prevention and Response in 2014, the Center for Student Wellbeing in 2016, the Student Center for Social Justice and Identity in 2017, and the Student Care Network and Office of Student Care Coordination in 2018.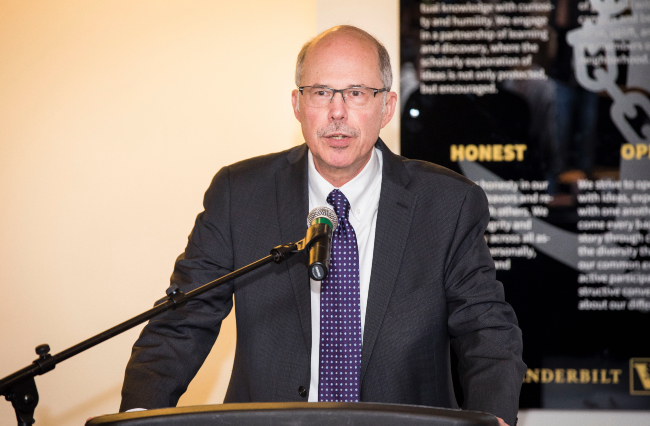 He has served as an adviser to many Vanderbilt Student Government administrations, and as an assistant professor of the practice in higher education administration for the Peabody College of education and human development.
This year, he and his team played an integral role in the university's response to the COVID-19 pandemic, adapting the housing process and accommodations, developing student programming, and managing the university's quarantine and isolation housing to create an environment that is as safe as possible for students.
"Vanderbilt has been the center of my professional and personal life. I met my wife, Anja, here, and I have enjoyed and learned so much from my student affairs colleagues and friends. They always made even the most challenging work a pleasure. I have found their collegiality, work ethic and deep competence inspiring," Bandas said. "Over the years, our campus partners have also helped me thrive at Vanderbilt. Their goodwill, problem-solving skills, sense of humor and willingness to compromise and sacrifice on behalf of our community made so many initiatives and continuous improvement possible.
"I was mentored by many of Vanderbilt's giants—John Lachs, K.C. Potter, Steve Caldwell, Johan Madson, David Williams, Richard McCarty and Susan Wente. These leaders helped transform Vanderbilt into an internationally prominent research university with a focus upon the undergraduate residential learning experience.
"And what can I say about our students? I have worked with many, many students and student leaders over the years," he said. "Our students are brilliant, challenging and sometimes maddening. They bring energy and creativity to the university and drive innovation on our campus."