The Office of the Provost has announced two new internal funding programs, Seeding Success Grants and Rapid Advancement Micro-grant Program (RAMP) awards. Both opportunities are designed to simplify funding models and are meant to have a broad reach across schools, departments and disciplines.
The Seeding Success Grant is a reinvigoration and expansion of previous programs (replacing the Discovery Grant and Research Scholar Grant programs) and is designed to support faculty research, scholarship and creative endeavors. The grant offers two funding tracks:
The program serves as a seed opportunity to support work with external sponsorship potential from a variety of sources, including federal agencies and corporate or nonprofit foundations.
The program also facilitates productivity and scholarship by supporting course buyouts, therefore providing faculty with more time to work on manuscripts, papers, creative works or strategic grant proposals.
Seed opportunity funding is up to $60,000 per year for up to two years, with larger amounts considered if the proposal warrants and program budget allows, and faculty may request $35,000 for a course buyout.
Rapid Advancement Micro-grant Program (RAMP) awards are designed for smaller-scale funding opportunities that require a quick response. Examples of fund use may include travel to meet with collaborators or bring them to campus, to acquire materials for research or projects, or to support the development of creative works.
RAMP will provide support from $500 to $3,000, as the budget allows, with smaller requests encouraged. RAMP replaces similar past programs like the Arts and Humanities and Global micro-grant programs and the Vanderbilt Strong program slated to stop taking applications April 1.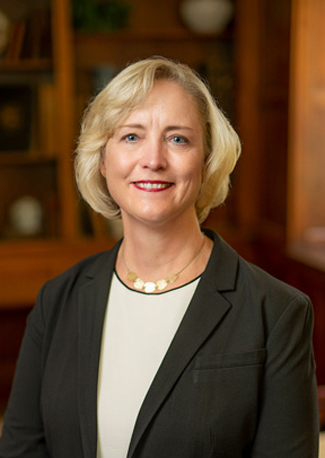 "The pause of some of our funding programs necessitated by the pandemic gave us the opportunity to reflect on how we can best serve our faculty into the future. Taking what we've learned, I'm excited to launch our new streamlined internal funding models that make it easier for faculty to identify opportunities to advance their work," Provost Susan R. Wente said.
"When thinking about how we can best invest in our faculty, it was essential to create mechanisms that are flexible and far-reaching and offer support across Vanderbilt," she said. "Seeding Success will serve as a springboard for faculty to secure external funding from an increasingly diverse set of sponsors or to secure time to enhance productivity, while RAMP will allow faculty to innovate in the moment and to seize strategic and time-sensitive opportunities as they arise."
Seeding Success will accept its first round of applications in April 2021, with funds available on July 1, 2021. RAMP's rolling application process will launch in May 2021, with funds available beginning July 1, 2021.
Later this spring, additional funding programs to support excellence in the classroom and continued pedagogical advancement will be announced.
To learn more, faculty are invited to attend a virtual town hall on Thursday, March 11, at 2 p.m. CT, during which important information will be shared regarding the new opportunities and questions will be answered from participants.
March 11 town hall
Topic: Internal Faculty Funding
Participants:
      Susan R. Wente, provost and vice chancellor for academic affairs
      Tracey George, vice provost for faculty affairs
      Padma Raghavan, vice provost for research
Register and submit your questions here. >>
For detailed information about the new programs, visit the internal funding webpage.