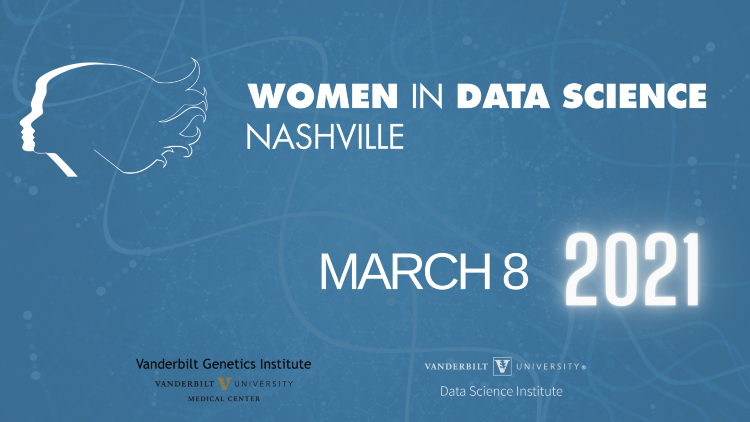 The Vanderbilt Data Science Institute and Vanderbilt Genetics Institute will co-host a regional Women in Data Science (WiDS) virtual conference on Monday, March 8. The event will broadcast WiDS Worldwide America events—including keynote speakers, Technical Vision Talks and a panel on paths to leadership—from 10 a.m. to 5 p.m. CT. The event is free and open to the public.
See a full schedule of events and register here. >>
Data science is one of the most quickly expanding fields in technology. In Nashville, with the prevalence of health care organizations, music and digital industries and the expansion and arrival of industry giants such as Amazon and Asurion, the demand for trained and experienced data scientists is skyrocketing.
This regional conference will feature several technical talks from Vanderbilt University researchers and data scientists from the Nashville community about applications of data science to inform genetics, nonprofits and public policy, health care and more. A panel on careers in data science will feature women data scientists from Nashville and will include a dessert reception, with cookies from Tiff's Treats to be delivered during the conference.
The featured panelists hail from a variety of backgrounds, from current academic professors using data science tools in their research and work to directors and technical lead data scientists in health care and other industries. They will discuss their paths to data science, skill sets and current work. Women and men of all backgrounds and ages are encouraged to attend.