Continuing Vanderbilt's commitment to the residential living-learning experience, three new residential faculty have been appointed for academic year 2021-22 and will help support the student learning experience beyond the classroom. When students return to campus in the fall, Teresa Goddu will be the faculty head of E. Bronson Ingram College, a residential college open to sophomores, juniors and seniors. The Martha Rivers Ingram Commons will welcome two new faculty heads of house: Eric Barth and Emily Pendergrass.
"We welcome these new residential faculty to their respective colleges and know that their leadership and commitment will benefit the entire Vanderbilt community," Provost Susan R. Wente said. "The value that we place on extending learning outside the classroom cannot be overstated, and the addition of these residential faculty leaders continues to affirm our mission."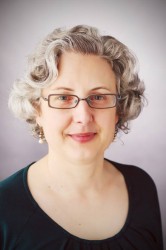 Goddu, an associate professor of English and American studies, joined the Vanderbilt faculty in 1991. She is a specialist in 19th-century American literature and culture. Her research and teaching focus on slavery and antislavery, race in American culture, and print, material and visual culture. Her most recent work centers on the environmental humanities, including a study of contemporary climate fiction, curating a climate fiction collection at the Jean and Alexander Heard Libraries, and creating the minor in environmental and sustainability studies.
The two faculty heads of house joining The Ingram Commons this summer exemplify the different types of scholarship that make the first-year student community so intellectually stimulating.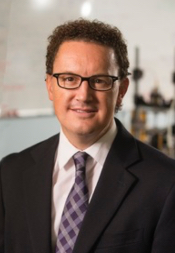 Barth, an associate professor of mechanical engineering and the director of the Laboratory for the Design and Control of Energetic Systems at Vanderbilt, joined the Vanderbilt faculty in 2000. His most recent research efforts focus on soft robots, MRI-compatible surgical robots and artificial hearts. His research with soft robots centers on actuating them and modeling their movements and forces. He is currently investigating the treatment of epilepsy by replacing open brain surgery with a robotically steered helical needle, and his research on artificial hearts addresses the challenge of designing a pump that can be fully implanted with a battery wirelessly charged through the skin. Barth will be the faculty head of Hank Ingram House.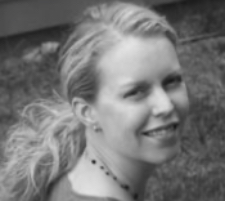 Pendergrass, an associate professor of the practice of literacy education, joined the Vanderbilt faculty in 2011. She serves as the director of the Reading Education program in the Department of Teaching and Learning. Her scholarship focuses on adolescent literacy practices with particular attention to readers who are labeled as struggling. Additionally, she focuses on literacy teacher development and how teachers build strong literacy practices that support and challenge students as they develop critical literacy skills. She works in close partnership with local public schools in literacy coaching and facilitating professional development workshops. Pendergrass will be the faculty head of West House.
The faculty were appointed by Vanessa Beasley, vice provost for academic affairs and dean of residential faculty. "I am thrilled that Professors Barth, Goddu, and Pendergrass will join our expanding cohort of residential faculty," Beasley said. "Vanderbilt undergraduates tell us that their interactions with residential faculty are a key factor in their intellectual growth and community engagement."
"The Commons is the first community that students form here on campus, and their faculty heads of house are often their first—and for some, one of their more important—faculty connection. I am so excited for the students to have an opportunity to get to know and learn with our new faculty heads," Melissa Gresalfi, dean of The Martha Rivers Ingram Commons and professor of mathematics education and learning sciences and learning environment design, noted.
Ending their service as faculty heads at the close of the 2020-21 academic year are: Sarah Igo, faculty head of E. Bronson Ingram College, Andrew Jackson Chair in American History and professor of law, political science and sociology; Edwin Williamson, faculty head of Hank Ingram House, assistant professor of psychiatry and behavioral sciences and Child and Adolescent Psychiatry Fellowship Training Program director; and Christoph Zeller, faculty head of West House and professor of German and European studies.
A full list of the current cohort of Vanderbilt's residential faculty can be found here. Faculty interested in learning more about faculty head positions and the application process are encouraged to contact Vice Provost Vanessa Beasley or Melissa Gresalfi, dean of The Martha Rivers Ingram Commons. Applications remain active for five years after submission and are reviewed when new openings occur. For consideration, faculty should submit the following to viceprovostbeasley@vanderbilt.edu:
A letter of interest, including any relevant qualifications, experience or expertise;
A current CV;
An indication of your academic dean's approval of your application for this role (e.g., an attached letter or email).