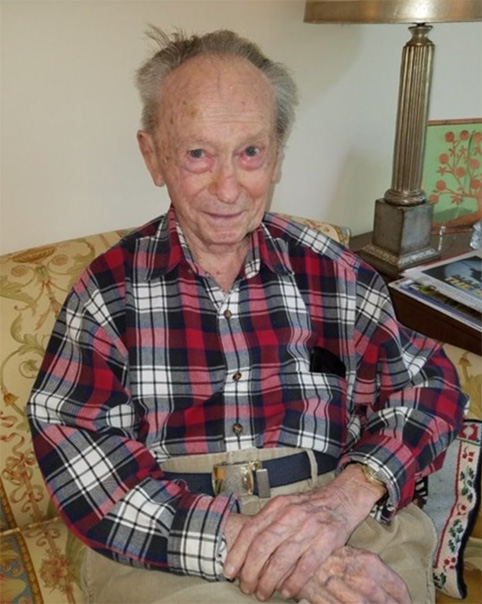 James Richard Tuck of Nashville, retired associate general counsel of the National Life and Accident Insurance Co. and charter member of the Nashville Metropolitan Council, died Aug. 20, 2020. He was 102.
Over his long life, Tuck was part of some key stories in the 20th-century history of Nashville.
A native of Weakley County in northwest Tennessee, Tuck graduated Phi Beta Kappa in 1940 from Vanderbilt, where he studied economics and was a member of the track and wrestling teams, Delta Kappa Epsilon fraternity and Omicron Delta Kappa national leadership honor society.
He served as an Army Air Force pilot during World War II and flew troops and supplies into China from bases in the Assam Valley of India as part of the "Hump" Operation, for which he was awarded the Distinguished Flying Cross. After the war, Tuck returned to study law at Vanderbilt and graduated as a Founder's Medalist and president of the student body. He continued his service to the country as a member of the Tennessee Air National Guard, retiring in 1977 with the rank of lieutenant colonel.
In 1962, voters in Nashville and Davidson County approved the creation of a combined city and county metropolitan government, with a mayor and a council of elected representatives. Tuck was elected as a charter member of the newly formed Metro Council, representing the 34th District for the council's first three terms and serving as chairman of the Budget and Finance Committee. After retirement from the council, he was head of a select citizens committee to study and report on the city's budgets and methods of financing.
At National Life, Tuck served as general counsel for its subsidiary companies, WSM Radio and Television (home of the Grand Ole Opry and Nashville's first television station), computer operation NLTCS and Opryland USA theme park. After retiring from National Life and WSM, Tuck was city attorney for Belle Meade from 1983 until 1999.
Tuck is predeceased by his wife of 57 years, Ann Rowland Tuck, BA'48, and is survived by two daughters, a son, grandson and granddaughter.
—Staff Reports