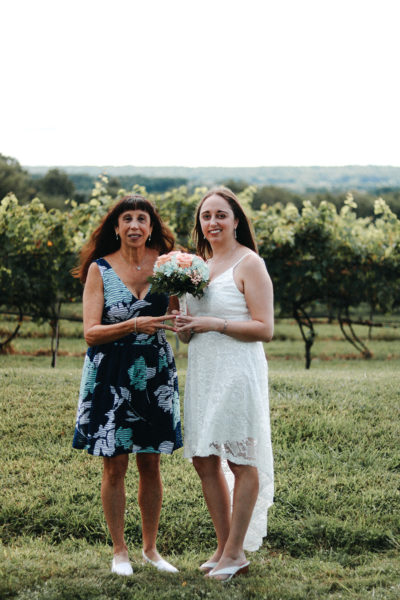 Growing up on Long Island, Kim Wolensky, BS'79, MBA'80, learned firsthand from her father the complexities of running a business. They would analyze every process in his small electronics business—from pricing products to manufacturing—which laid the groundwork for her desire for a career in the global market.
Drawn to Vanderbilt's personal scale and accessible faculty, Wolensky thrived as an economics major. She immersed herself in student activities and, along with seven other students, founded Vanderbilt's Pi Lambda sorority. As Pi Lambda grew, it merged with Alpha Delta Pi, a sorority with similar values around high academic standards and philanthropy, to establish the Zeta Rho chapter on the Vanderbilt campus. The lessons in leadership and service she learned in Alpha Delta Pi live on through her daughter, Rachael, who is also part of the Alpha Delta Pi sisterhood.
After a semester studying abroad at Tel Aviv University, Wolensky went to Vanderbilt Owen Graduate School of Management to pursue her MBA. She says, "the education at Vanderbilt was phenomenal," and she became the first person hired by Procter & Gamble's marketing department through on-campus recruiting—a move that launched her successful career.
Wolensky's professional journey in brand management was punctuated by firsts—including the launch of products like Hellmann's Light Mayonnaise, Lamisil, Pert Plus, Triaminic Softchews and more. Despite her accomplishments, she insists, "There's very little that's important beyond family and helping others."
The pandemic spurred her to update her estate plans and document a generous bequest to Vanderbilt. She documented her intent to establish the Kim E. Lazarus Scholarship to provide need-based financial support for deserving students at Owen by designating Vanderbilt as the beneficiary of an individual retirement account to endow the scholarship, with a separate portion directed to Alpha Delta Pi–Zeta Rho.
"It's very tax-wise to give through your IRA, and it's so simple to do," she says. "What really matters is how you help each other, and I believe in education, opportunity and access for everyone."
—Morgan Kroll