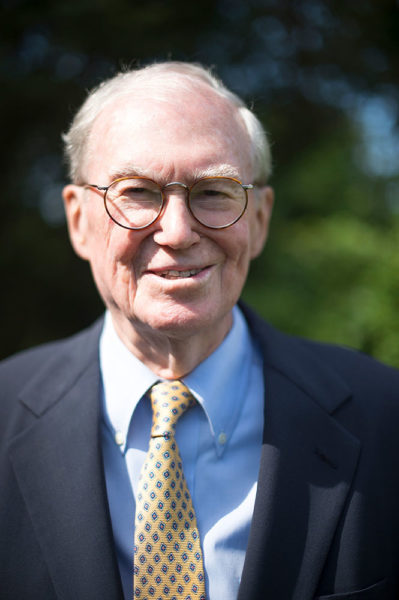 Edwin Wilson lives on the Upper West Side of Manhattan in an apartment that overlooks Central Park. He and his late wife, Chic, who was an interior designer, bought it in 1967, when they were newlyweds and Wilson was teaching in the theater department at Hunter College.
In the years that followed, the couple became part of a vibrant cultural community in New York, and Wilson built a remarkable career as a writer, educator and critic. He penned several now-classic textbooks, including The Theatre Experience and Living Theatre, and he also hosted a television series on which he interviewed theater stalwarts like Edward Albee, Julie Harris, George Abbott and August Wilson. (Edwin Wilson's 30-odd interviews can be seen on YouTube.) From 1972 to 1993 he was the theater critic for The Wall Street Journal.
It's all a long way from Nashville, Wilson's hometown, where he spent time toiling for the Colonial Coffee company before making what he calls a "seismic shift" to pursue a passion for theater. Though he minored in theater at Vanderbilt, his family wanted him to commit to a business career. He calls his choice to go to the Yale School of Drama "the hardest decision of my life."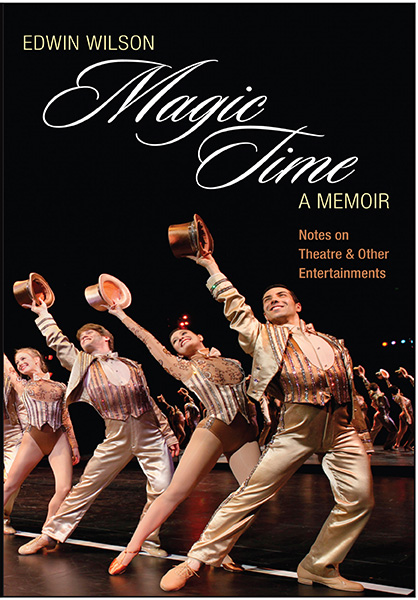 He recounts his journey in a memoir, Magic Time: Notes on Theatre & Other Entertainments (Smith and Kraus, 2020).
"I worked with a lot of extraordinary people," he says, "but I didn't want to toot my own horn. My aim was to write as someone who was able to go behind the scenes of a lot of things that happened in theater in the 20th century."
He describes the rise of women playwrights in the 1970s and '80s, but he also gives attention to the challenges of teaching students who knew nothing of live theater. It was this experience that led him to write textbooks, with the aim of putting aside "received wisdom" in favor of "challenging the students and opening their eyes."
Wilson is still teaching. His textbooks remain in wide use, and Magic Time provides a vivid history of an important period on the American stage. Though Wilson laments today's Broadway dominated by commercialism and sky-high ticket prices, he retains a deep belief in the importance of the theater, and he's eager to share his experience of a "peak moment" in its evolution.
"I was very fortunate," he says, "to be there when it was happening."
— Maria Browning