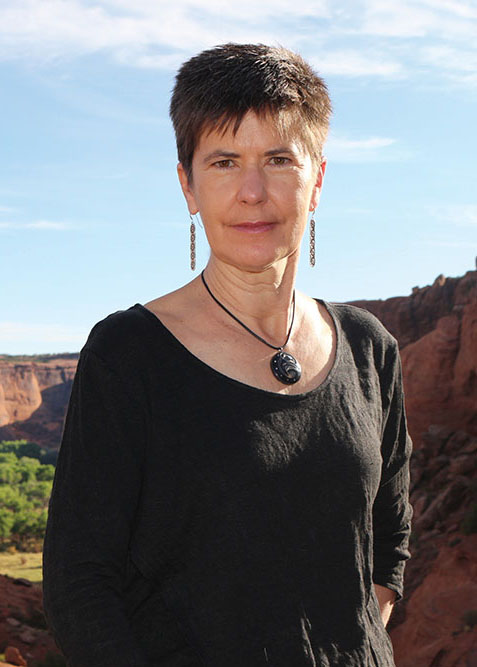 As COVID-19 continues its relentless spread, two Vanderbilt alumnae—Dr. Jill Moses, MD'91, and Annie Moon, MSN'03—are helping lead the fight in the Navajo Nation, the country's largest Native American reservation. The nation is home to more than 250,000 people and encompasses 27,000 square miles across Arizona, New Mexico and Utah.
Moses is public health director at Arizona's Chinle Service Unit, a part of the Indian Health Service. Moon leads the CSU's Department of School and Health Services, providing clinical services in five high schools and three middle schools.
Since early 2020, they've been focused on little besides the coronavirus. In the pandemic's initial surge, the Navajo Nation led the country with its per capita infection rate, exceeding even hard-hit New York and New Jersey.
"We've been in a state of emergency since spring," Moses says. "Our numbers were really low in August and September. Things just exploded again when the weather turned."
Moses first came to the Navajo Nation as a Vanderbilt University School of Medicine student on a rotation. She returned in 1996 after residencies in pediatrics and preventive medicine at Johns Hopkins University, where she also earned a master's in public health.
She and Moon met at one of the nation's satellite clinics more than 20 years ago. "She became our first pediatric case manager," Moses says of Moon, who is a registered member of the Navajo Nation. "We worked together, our kids were the same ages—we've gone through a lot together."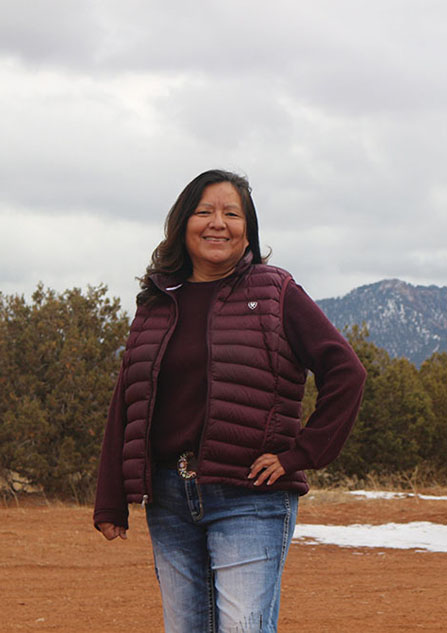 When Moon talked about earning a master of science in nursing, it was Moses who suggested Vanderbilt's program. Moon packed up her two sons and moved to Nashville for the intensive year of study.
"Looking back, I can't believe I did that," Moon says. "I was a single mom, and people normally don't go off the reservation and do things like that." Moon also earned a master of public health and a public health training certificate in American Indian health from Johns Hopkins in 2015.
Working together, Moon and Moses developed a highly successful HPV (human papillomavirus) vaccination drive for the Navajo Nation, which earned them recognition in 2018 from the Association of American Cancer Institutes.
Moon won the Vanderbilt University School of Nursing's first Alma Gault Alumni Award for Public Service in 2018, and she has received the Navajo Area Director's Award for Outstanding Healthcare Provider. In 2011, Moses received the Distinguished Achievement Award from her undergraduate alma mater, Carleton College.
As they respond to the pandemic, both women are coordinating efforts among the many health agencies and organizations serving the Navajo Nation. "We have a lot of competing priorities that we have to juggle," Moses says.
Moon believes their efforts will be more effective during this winter surge. "We are more prepared this time," she says. "We know what to expect and what to do."
Moon feels the pandemic on a personal level. She lives just 200 yards from her parents, but her visits have been few—and masked. She hasn't lost hope, however.
"Navajos have been through a lot in our history, and we've always managed to survive," she says. "We are resilient. I'm just focused on getting through this wave, people getting the vaccines and moving forward."
—JAN READ