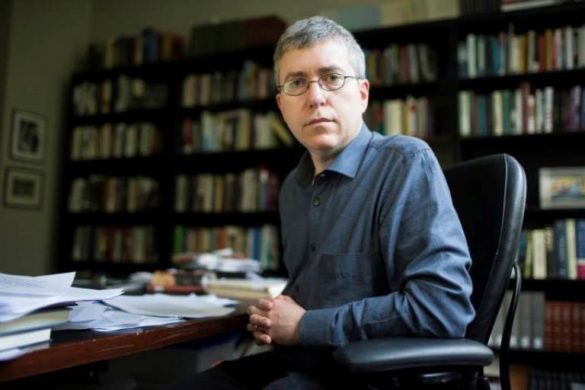 Daniel J. Sharfstein, Dick and Martha Lansden Professor of Law and co-director of the George Barrett Social Justice Program, will deliver the next lecture in Vanderbilt Law School's Dean's Lecture Series on Race and Discrimination. The online event will be Thursday, Feb. 25, beginning at noon CT. All are invited to attend.
The Dean's Lecture Series on Race and Discrimination annually convenes scholars and thought leaders to provide the Vanderbilt community with foundational knowledge on race, civil rights, discrimination on the basis of gender and sexual orientation, and critical historical milestones and their importance. The series' aim is to ground our understanding of present-day discourse in a deeper, historically informed context to highlight social and political movements, impetus for legal changes, and ongoing areas of contention and struggle in race, civil rights and discrimination.
Sharfstein's scholarship focuses on the legal history of race and citizenship in the United States. He received a 2013 Guggenheim Fellowship to research his book on post-Reconstruction America, Thunder in the Mountains: Chief Joseph, Oliver Otis Howard and the Nez Perce War (W.W. Norton & Company, 2017). His book, The Invisible Line: Three American Families and the Secret Journey from Black to White (Penguin Press, 2011), won the 2012 J. Anthony Lukas Book Prize for excellence in nonfiction as well as the Law and Society Association's 2012 James Willard Hurst Jr. Prize for socio-legal history, the William Nelson Cromwell Book Prize from the American Society for Legal History, and the Chancellor's Award for Research from Vanderbilt.