Leaves pathbreaking legacy of leadership and discovery at Vanderbilt University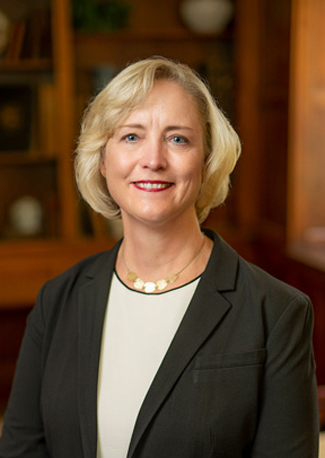 Susan R. Wente, provost and vice chancellor for academic affairs, will become president of Wake Forest University July 1, 2021, after a pathbreaking 19-year career at Vanderbilt where her influence and leadership were felt at every level of the institution.
"Susan Wente is a singular leader in higher education, and Vanderbilt University is in the strong position it is today because of Susan and her tremendous leadership. She combines a scientist's precision and rigor, a leader's strategic mindset and a dedicated mentor's commitment to others. She leaves a lasting legacy on our community," Chancellor Daniel Diermeier wrote in a message to the Vanderbilt community Jan. 31. "I am deeply grateful to Susan for her partnership and many contributions and wish her much success at Wake Forest. She embodies the One Vanderbilt spirit, and we are forever in her debt."
From August 15, 2019, through June 30, 2020, Wente led the university as interim chancellor, a time that coincided with the onset of the coronavirus pandemic. With a mantra of "trust, transparency and teamwork," she served as the primary architect of the university's COVID-19 response and its Return to Campus plan, which made Vanderbilt one of just a handful of leading universities nationally to successfully invite all students back to campus this academic year.
"I am, and always will be, deeply grateful to the Vanderbilt community. For nearly two decades, we have worked side-by-side to advance this university's impact." Wente said. "As you've heard me say before, there is no pause button at Vanderbilt, and I am committed to the essential work that lies ahead this spring semester. We still have much to accomplish, and I look forward to continuing to work together during the remainder of my time here. Know that, although I will no longer be serving Vanderbilt, I look forward to watching and cheering on your future success."
Wente is the first woman to lead Vanderbilt, the first woman to serve as its provost and will be Wake Forest's first woman president. Throughout her tenure at Vanderbilt, Wente has worked to advance opportunities for women across the university and has been a strong advocate for equity and inclusion in academic affairs.
Since her appointment as provost in 2014, Vanderbilt has ascended in the U.S. News & World Report rankings from #16 to #14, has jumped from #20 to #10 within Reuters assessment of the World's Most Innovative Universities and was ranked No. 1 for Financial Aid and No. 2 for Happiest Students by the Princeton Review. Wente co-chaired the development of the university's Academic Strategic Plan and has led its implementation. In doing so, she has championed the development of the university's residential college program, launched the university's first Office for Inclusive Excellence, the university's first innovation center, the Wond'ry, and the Russell G. Hamilton scholarships for graduate education. She is also responsible for the implementation of Immersion Vanderbilt, an innovative long-term experiential learning program that is a cornerstone of the university's undergraduate curriculum, among many other accomplishments.
Wente is also credited with leading and designing many of the academic features of the historic transition of the university and Vanderbilt University Medical Center into two separate and legal financial entities in 2016.
"Susan's wisdom and unerring judgment are at the center of the deep and innovative partnership that exists between the university and medical center, a partnership that is unique in academic medicine and has positioned Vanderbilt to lead and thrive," said Jeff Balser, president and CEO of Vanderbilt University Medical Center and dean of the School of Medicine. "She has been a trusted colleague and friend over many years, and I sincerely congratulate Wake Forest on her historic appointment."
Wente joined the university in 2002 as professor and chair of Cell and Developmental Biology. She was named associate vice chancellor for research in the medical center and senior associate dean for biomedical sciences in 2009, a position that combined research and graduate education under one leader for the first time. In this role, she led several trans-institutional graduate programs and oversaw the training of over 1,000 graduate students and postdoctoral fellows.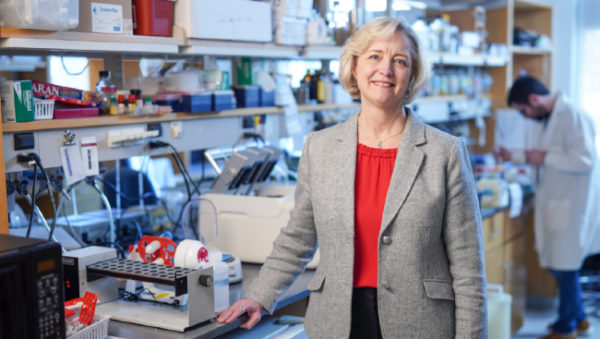 Wente continues to run an internationally respected research program that has made groundbreaking discoveries regarding the exchange of proteins and RNA, which have enabled opportunities for further characterization of the biological mechanics behind cellular transport. She has personally mentored 36 predoctoral and postdoctoral trainees and has been continuously funded by the National Institutes of Health since 1994.
Throughout her career, she has received many honors and awards, including the coveted MERIT award from the National Institutes of Health (2010–2020), the Women in Cell Biology Senior Career Award from the ASCB (2011), the John H. Exton Award for Research Leading to Innovative Biological Concepts (2008), the Kirsch Foundation Investigator Award (2001–2003), the Beckman Young Investigator Award (1996) and was named a Woman of Influence in the "Trailblazer" category by the Nashville Business Journal (2020). Additionally, she is an elected fellow of both the American Association for the Advancement of Science and the American Society for Cell Biology and has been featured in Nashville Medical News' "Women to Watch."
Wente earned her bachelor of science in biochemistry from the University of Iowa and her Ph.D. in biochemistry at the University of California, Berkeley. She was a post-doctoral fellow at The Rockefeller University and, prior to joining Vanderbilt, served on the faculty at Washington University in St. Louis from 1993 to 2002.
Wente will step down from her current role on June 30. An international search will launch immediately for her successor.