by Jenna Somers
Vanderbilt researchers are prolific and resolute in their pursuit of transformative research and innovation. During the Research Ramp-up process, more than 3,000 Vanderbilt research personnel have returned to in-person research activities, while many others have continued remotely through perseverance and ingenuity. On campus and at home, they are making discoveries that advance knowledge and improve lives.
The following stories are part of a series highlighting the impact of the Research Ramp-down and Ramp-up processes and the various ways Vanderbilt researchers and their teams have persisted in their work throughout the COVID-19 pandemic.   
Cynthia Cyrus, Blair School of Music: Gender roles reflected in 'prayers against pestilence'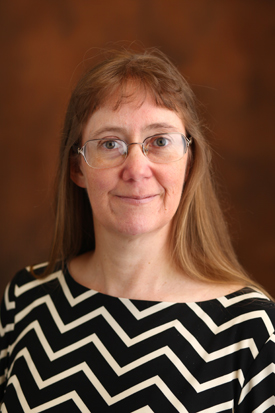 When COVID-19 travel restrictions dashed her plans to travel to Europe on an archival expedition, Cynthia Cyrus, professor of musicology and affiliated faculty in gender and sexuality studies, traveled back in time to the late medieval period, subsequent to the Black Death. She explored the use of prayers against pestilence throughout Europe in various community responses, such as processions, liturgical services and public health initiatives, interested in the role of gender in cultural events. Using medievalist web sources, she culled 90 prayers from women's manuscripts from Germanic lands and studied photos she took in fall 2019 of an uncatalogued 750-page prayer book belonging to tertiaries from Bregenz, Austria.
Cyrus discovered that women from all monastic orders engaged in prayers against pestilence and typically conducted these prayers, and others during the late medieval period, in German vernacular and dialects. With the exception of a few popular Latin prayers, women monastics are mostly associated with vernacular prayer manuscripts.
Conversely, the rhetoric of prayer books and themes that emerge do not focus on gender, despite the fact that the books are so-called personal collections. Distinct from many of the first-person singular prayers that women spoke, their prayers against pestilence were said mainly on behalf of the community (e.g. "us," "poor, sinful people," "our community" and "all Christian people").
About a quarter of the prayers are apotropaic in nature—that is, intended to avert evil influences or bad luck. The Tau symbol was used to ward off the plague when painted on a door or a person's forehead, and the repetition of God's name was thought to conjure magical powers. Monastic women were attuned to both the folklore of their day and the more formal prayers approved by the pope or bishops, and they exploited all prayerful tools at hand to try to protect their communities.
Lastly, monastic women applied generalized language to reference pestilence in prayers. Phrases such as "ailment of the pestilence," "pressures of the pestilence" and "the plague of the pestilence" were quite common, in addition to "air poisoned by the plague," "fever and swelling" and "boil and blueness," which refers to the discoloration caused by the plague.
"It is interesting how monastic women saw pestilence as just one of many social ills, connected to 'hunger' and 'other harmful needs,'" Cyrus said. "They saw their own role as prayer-givers as helping their communities by petitioning for relief from this broad array of social harms."
Sharon Weiss, School of Engineering: Supporting research, collaborations in nanoscale science and engineering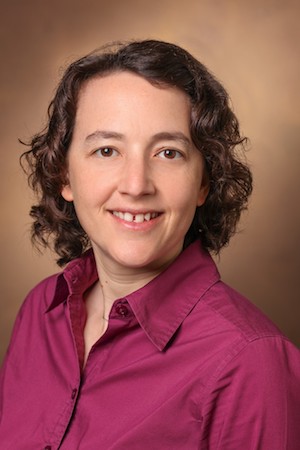 The Weiss Group, led by Sharon Weiss, Cornelius Vanderbilt Chair and professor of electrical engineering and materials science and engineering and director of the Vanderbilt Institute of Nanoscale Science and Engineering, studies light-matter interaction for applications in biosensing and optical communication. The Research Ramp-down period allowed the Weiss Group to explore research opportunities for improving the detection limit of biosensors through an enhanced signal-processing method. They collected data and compared it with data from a collaborator's lab to determine that the new signal-processing method worked on at least two unique materials and measurement systems. This work has the potential to improve the performance of benchtop and point-of-care medical diagnostic devices.
The group also is exploring ways to confine and manipulate light for applications in optical computing and light emission. In one project, they are collaborating with Justus Ndukaife, assistant professor of electrical engineering, on optical trapping, which involves creating tiny regions on a silicon chip with extremely high electric field intensity that act like nanoscale tractor beams for nearby nanoparticles, such as single photon emitters for quantum computing. Using the technique of inverse design, in which an algorithm can adjust certain design parameters of the optical trap to meet a target metric, the team is investigating how strongly they can confine the electric field in a particular region to optimize its performance.
Weiss also has led VINSE through the Research Ramp-down and Ramp-up processes. During Ramp-down, VINSE launched new initiatives, including Ask an Expert and the VINSE Spotlight Podcast, hosted by Alice Leach, VINSE technical staff member and research assistant professor of materials science. Additionally, James McBride, another VINSE technical staff member and research associate professor of chemistry and materials science and engineering, began conducting remote sessions with users of the VINSE imaging facilities. Users sent him samples, and over Zoom he worked with them to get the images they needed for their research projects. Now that VINSE is in Phase II+, in-person trainings are available in all VINSE facilities, but the VINSE staff is still offering remote support as well.
"Within my own research group and VINSE, we have found several silver linings during Ramp-down and Ramp-up," Weiss said. "We have explored areas of research that may otherwise have remained on the backburner, and VINSE, as a service facility, has kept service as the primary focus of all the changes we've made. No matter the difficulties we may encounter, VINSE exists to facilitate the advancement of science and innovation related to nanoscience and engineering."