Afro-Cuban American artist Maria Magdalena Campos-Pons says her vision for When We Gather, a film and art project launching on Jan. 27, was deeply influenced by remarks from U.S. Vice President Kamala Harris, the first woman and first woman of color to serve in that role.
The online premiere for the three-minute film, which pays tribute to heroines of the past, visionaries of the present and leaders of the future, will be at 6 p.m. CT on the When We Gather website.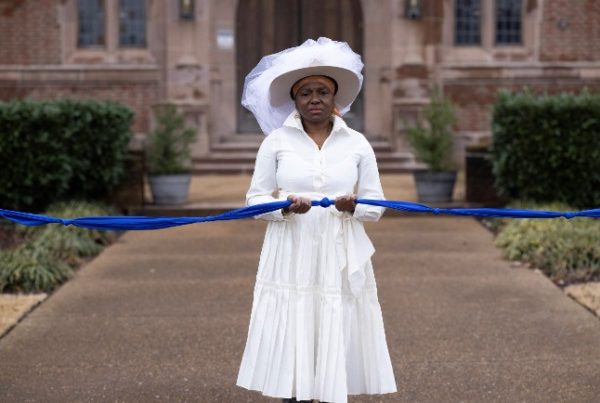 "I was inspired by Kamala Harris' emotional remembrance of her own mother paving the way for her future when Harris spoke after the Nov. 3 election," said Campos-Pons, Cornelius Vanderbilt Chair and professor of art. She is also the program founder of Engine for Art, Democracy and Justice.
Shyamala Gopalan Harris, the vice president's late mother, moved to the United States from India in 1958 when she enrolled in graduate school at the University of California-Berkeley. Three decades later, Campos-Pons was teaching at the prestigious Instituto Superior de Arte in Havana and gaining an international reputation as an exponent of the New Cuban Art movement that arose in opposition to Communist repression on the island. She emigrated to Boston in 1991 and joined the Vanderbilt faculty in 2017.
"Harris claimed this moment for 'the generations of women—Black women, Asian, white, Latina and Native American women throughout our nation's history who have paved the way for this moment,'" Campos-Pons said. "She called on us all: mothers, grandmothers, sisters, aunts, girls, cis and trans, to celebrate with her. When We Gather is our collective answer to her invitation."
Campos-Pons and performance artists Okwui Okpokwasili and LaTasha N. Nevada Diggs co-created the film, which features circular movements and gestures from diverse traditions evoking storms, spirals and ancestral energy. Joining them in the interpretative performances are four other artists: Jana Harper, associate professor of the practice of art, Dell Marie Hamilton, Lisa E. Harris and Samita Sinha.
When We Gather is directed by Codie Elaine Oliver, co-creator of the documentary series Black Love, and narrated by Golden Globe-winning actress Alfre Woodard. Oliver traveled to the artists' various cities, including Nashville, Houston and Brooklyn, New York, to record the individual performances and weave them together. The soundscape, composed by Liz Gre, incorporates lyrics and a poem written by Diggs for the project.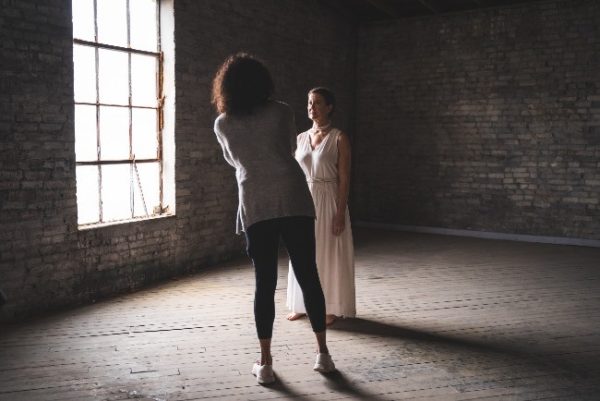 In addition to the film premiere on Jan. 27, there will be a 35-minute online production, "When We Gather: Together," with the project's artists, gallerists, presenters and producers. An interactive portal on the website also is available for interested individuals to record their own movements, gestures and celebratory actions to mark this historic time.   
Both the film and accompanying behind-the-scenes special are free to the public and available online through Feb. 15.
When We Gather is produced by Gallery Wendi Norris of San Francisco and presented by Creative Time, New York, with support from the Ford Foundation.