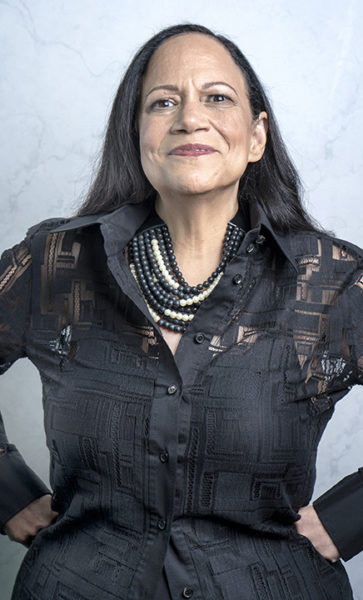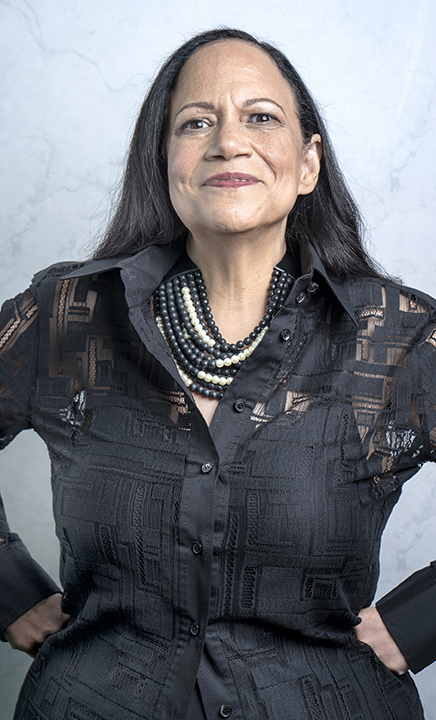 Author Alice Randall, writer in residence in African American and Diaspora Studies, will discuss her new book, Black Bottom Saints, during a virtual event on Thursday, Feb. 4. The talk, titled "Characters and Character Count," will introduce a few of the book's more than 50 characters who were real-life figures during Black Detroit's heyday from the Great Depression era through the 1950s.
The event, open to all faculty, staff and alumni, will begin at 5 p.m. CT and be conducted via Zoom. It is the inaugural Black History Month Community Conversation sponsored by Vanderbilt's Office of Community Relations in collaboration with the Association of Vanderbilt Black Alumni.
The central character of Randall's book is Joseph "Ziggy" Johnson, a real-life gossip columnist for the Michigan Chronicle who also acted as emcee at a local night club, giving him access to many prominent figures of the time.
"Mid-century Black Detroit was a center of Black arts, activism, athletics and industry that rivaled New York's Harlem and Chicago's Bronzeville," Randall noted.
"The story of Black Bottom is the story of the combination of grit and opportunity that allows people to rise from the ashes," she said. "It is a story of extraordinary relevance to people right now attempting to rise from the ashes of a global pandemic and from centuries of race-based prejudice and violence. The Black Bottom Saints remind us that we can move from trauma to transcendence if we move in community."
Randall will be joined by Cindy Kent, a Vanderbilt Board of Trust member who will moderate the conversation and delve more deeply into the foundational themes of Black Bottom Saints and the contemporary issues that led Randall to write the book.
For more information, visit https://blackbottomsaints.eventbrite.com.