Jean and Alexander Heard Libraries staff members contributed to and improved the quality of Wikipedia's information about Nashville-area social justice organizations and activists by taking part in a voluntary edit-a-thon on Martin Luther King Jr. Day this year.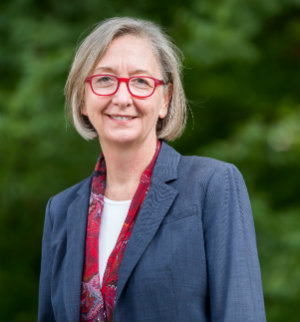 "The staff of the Heard Libraries developed this service project as a way to use our research expertise to commemorate the life and legacy of Dr. King," said University Librarian Valerie Hotchkiss. "The volunteer project enhanced scores of historical records directly related to Nashville's pivotal role in the civil rights movement."
More than a dozen staff used library resources to expand on 62 Wikipedia articles related to civil rights activism in Nashville. These included articles on the Rev. James Lawson, Felton Grandison Clark, Robert Frederick Collins, Gilbert Moses and others interviewed by Robert Penn Warren for his 1965 book and Vanderbilt digital archive Who Speaks for the Negro?
A second group of staff members contributed information to Wikidata (underlying data structure that fuels Wikipedia) on sites, institutions and events connected to the movement, including Woolworth on 5th, site of some of Nashville's first segregated lunch counter sit-ins; Hattie Cotton STEM Magnet Elementary School, target of a destructive bombing after admitting its first African American student in 1957; and El Dorado Motel, one of the small number of places that allowed men and women of color to stay during the 1960s in the United States. Library staff focused on geospatial coordinates for areas of interest, which will be highlighted later on a publicly accessible map.
A third group collected photos of civil rights sites in Nashville for inclusion in Wikimedia Commons, which provides images for Wikipedia articles, such as the headquarters for the Nashville student movement; Scarritt-Bennett Center, the first Tennessee private college to integrate; and the Kress Building, formerly a five-and-dime store where student sit-ins helped integrate lunch counters.
The library event honoring the vision and values of Martin Luther King Jr. is among several Vanderbilt edit-a-thons in recent years that support efforts to build a more inclusive community. For example, the Women of VISE recently hosted its third annual Wikipedia edit-a-thon focused on women in science, technology, engineering and math. Its goal is to contribute to and improve the quality of Wikipedia pages on female scientists and researchers.
Campus groups interested in hosting their own edit-a-thons are encouraged to contact Mary Anne Caton, library programs and grants coordinator, for guidance on best practices.