On the heels of the launch of The Vanderbilt Project on Unity and American Democracy, several Vanderbilt University faculty have been tapped for their expertise relevant to the Biden administration's transition, the presidential inaugural address and the predominant theme of unity in America.

Biden takes office amid "a perfect storm—the pandemic, polarization, our economy and social justice issues," said Samar Ali, co-chair of The Vanderbilt Project on Unity and American Democracy. "We have a vaccine for one of those things. We don't have a vaccine for the others." In his inaugural address and during his opening days, she said, Biden "needs to restore trust in democracy, governance and ourselves."
—"I solemnly swear": 5 things Biden can do right away to take charge of crises in America (Jan. 19, 2021)
Ali, BS '03 JD'06, was recently appointed a research professor of law and of political science.

"Historically, America is not very good at looking back. We tend to press on without fully reckoning with the causes and consequences of our darker hours," said historian Jon Meacham, Carolyn T. and Robert M. Rogers Chair in the American Presidency and distinguished visiting professor of political science, whose work Biden has publicly cited.
—"Accountability for lies and lawbreaking": Biden's bipartisanship will be tested (Jan. 19, 2021)

(France, translated) Meacham participates in a Q&A on historical precedents for today's political climate: "Yet, pushing against (Trump's) exclusionary bedrock is a gradually broadening inclusive tide best epitomized by folks who struggled in places like Seneca Falls, Selma and Stonewall. Inevitably through American history these advocates of inclusion eventually, and often with much physical and spiritual suffering, overcome.
"Our hope lies in the fact that we have made our greatest strides as a nation when there was a semblance of unity and of shared purpose. And my own view is that Joe Biden is uniquely positioned to lead that kind of constructive conversation about who we are—and who we should be."
—La Batallie pour l'ame de Amerique, un combat permanent (Jan. 20, 2021)
("The Battle for the Soul of America, a Permanent Struggle")
Meacham is also co-chair of The Vanderbilt Project on Unity and American Democracy.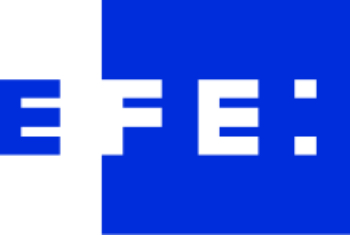 (EFE Spanish-language news service, translated) These words are an "important message of peace of mind" and a sign that Biden understands that his position as head of state and commander-in-chief should not be a partisan instrument, Vanessa Beasley, an expert in presidential speeches, told Efe. In fact, Beasley stressed, Biden noted that the nation must be united to move forward, but also defended respect for "truth" over "fabricated facts" and pledged to stand up to white supremacists.
—Biden: Un discurso tranquilo y 'gris' que quizás sea justo lo que EEUU necesita (diariodesevilla.es) (Jan. 20, 2021)
Beasley is associate professor of communication studies, an expert in presidential rhetoric and vice provost for academic affairs. Read Beasley's essay "Words Matter—What an Inaugural Address Means Now," written for The Vanderbilt Project for Unity and American Democracy.

(Video) On President Biden's executive order on coronavirus relief: "I do think that there is a general sense that more needs to be done, but I think it's unlikely to be as large as the package that the president is proposing." —David Lewis
—Biden's first act: Orders on pandemic, climate, immigration | WJLA (Jan. 21, 2021)
Lewis is professor of political science and Rebecca Webb Wilson University Distinguished Professor. Read Lewis' essay, "Making Government Work Part I: Dispelling Myths About Civil Service," written for The Vanderbilt Project for Unity and American Democracy.

"There's a lot of empirical evidence that you can't be what you can't see," said Amanda Clayton, a political scientist at Vanderbilt University. "Citizens get used to seeing women in certain places, and I think once your idea of who can lead changes, there's more demand for it. … The biggest change I've seen in the Democratic Party in the last 10 years is this recognition that it has to look like the electorate. Choosing a cabinet that's gender-balanced and that has diversity in other ways—we can celebrate these first historic moments, but this attitude is here to stay."
—Why Kamala Harris and 'Firsts' Matter and Where They Fall Short (Jan. 21, 2021)
Clayton is an assistant professor of political science. Her research concerns political institutions, representation and public policy, with a focus on gender and politics.

(Essay contributed by Amy Cooter titled "Update national standards for U.S. history")
"One difficult—yet necessary—step toward reeling these Americans back to the mainstream would be to reshape national education policy to ensure that, over the long term, all students have a basic and more accurate understanding of our nation's history."
—Biden Wants to Unite the Country. How Can He Do It? (Jan. 20, 2021)
Cooter is a senior lecturer in sociology. Her research interests include nationalism, race and ethnicity, and gender with a focus on extremist groups and militias.