by Anna Thomas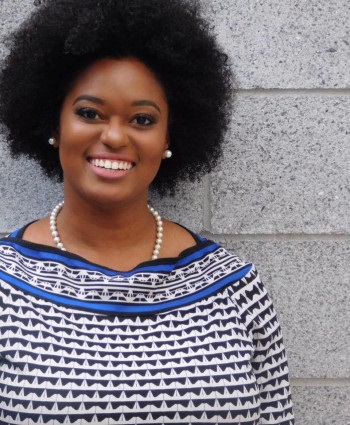 Ashley Brown, who has strong experience in social justice education and student engagement, is the new director of the Student Center for Social Justice and Identity.
Housed within the Office of the Dean of Students, the center's mission is to promote a campus environment informed by cultural competency and inclusivity. Brown's responsibilities will include developing and executing strategic initiatives, programming and support for Vanderbilt's multicultural, international and under-represented student leaders and organizations.
"Ashley brings excellent leadership to our equity, diversity and inclusion efforts with our student groups and programs," said Mark Bandas, associate provost and dean of students. "Her experience in creating and executing cultural competency trainings will help advance the mission of the Student Center for Social Justice and Identity."
Brown comes to Vanderbilt from Georgia State University, where she served as the assistant director for equity, diversity and inclusion for university housing for three years.
She holds a master of arts from Bowling Green State University and is a doctoral candidate in education, specializing in student affairs leadership, scheduled to graduate in May from the University of Georgia.
While at Georgia State University, she co-designed a yearlong EDI curriculum for professional staff that built knowledge, skills and awareness around identities. She also created and facilitated social justice and cultural competency training for university housing staff members, both students and professionals. In addition, she developed, taught and evaluated a 12-week seminar on cultural competency skills.