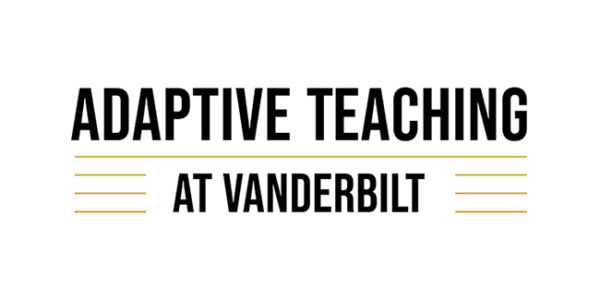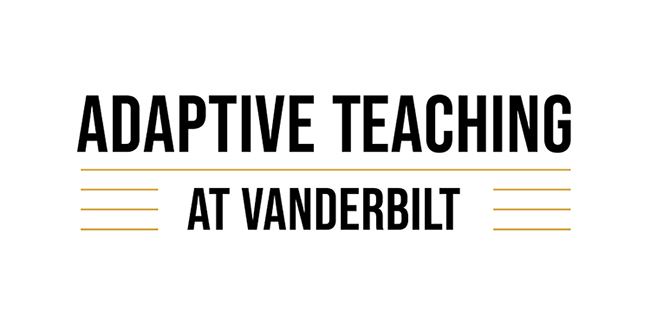 Faculty and students found themselves teaching and learning in new contexts last fall, from online courses to hybrid classrooms. In October and November 2020, the Center for Teaching in the Office of the Provost conducted a series of focus groups with students to better understand their experiences learning in these environments.
"Given our regular work with faculty, we have a good sense of their perspectives on adaptive teaching," said Derek Bruff, director of the Center for Teaching and principal senior lecturer in mathematics. "We wanted to hear from students about teaching choices that helped their learning so we could better advise instructors about spring course design."
Center for Teaching staff successfully collaborated with dean's office administrators in three schools—Arts and Science, Divinity and Owen—to convene and facilitate focus groups with students both on campus and remotely. More than a dozen focus groups were conducted with students from those schools as well as students from Peabody and Engineering.
"We asked students two primary questions," Bruff said. "What aspects of your online and hybrid courses this fall would you identify as most helpful to your learning? And what recommendations for online and hybrid teaching do you have for instructors or school leadership to help you learn more effectively?"
Students discussed these questions in small groups, responded in writing using an online form, and shared their responses with Center for Teaching facilitators during Zoom meetings. After each focus group, Center for Teaching staff prepared a report for that focus group compiling student responses to the questions and identifying themes in those responses.
Center for Teaching staff shared summaries of the student focus group feedback with a variety of groups, including the following:
While there were some differences in student experiences in the fall depending on school, some common themes emerged across the focus groups. For instance, students appreciated when instructors structured class sessions on Zoom to foster discussion and engagement. They cited creative use of Zoom features, like breakout rooms and text chat, as helpful. Also helpful were recorded lecture videos, which not only made time available during class sessions for interaction, but also allowed students to slow down, speed up, pause and re-watch lectures to aid their learning.
Balancing asynchronous and synchronous learning was an important design consideration for instructors. "Meeting the needs of students in different time zones is hard," said Bruff, "but having synchronous class sessions, at least occasionally, goes a long way toward supporting student motivation, engagement and community." Several students indicated that fully asynchronous courses were less engaging and made it harder to keep up.
With so many new and different course elements in the move to online, communication about assignments and activities was critical. Students appreciated it when instructors found multiple ways to share information and convey expectations. Flexibility was also important. "Given all the factors outside of student control, flexibility in assignment deadlines and due dates was greatly appreciated," Bruff said. "This was a consistent theme across focus groups."
Vanderbilt students, like those at other institutions, reported that it sometimes seemed instructors were assigning more work in online classes than they would in traditional classes. "We consulted with hundreds of faculty who were being very intentional about the assignments and activities they planned for their courses," Bruff said. "There's something of a paradox here, since students often perceived these activities as 'busywork.'"
The Center for Teaching has provided resources for the Vanderbilt teaching community to address this "busywork paradox," including a January panel, a podcast episode and a new blog post from Julaine Fowlin, assistant director for instructional design at the Center for Teaching. "Online learning is still new for many students and instructors," Fowlin said. "There's a learning curve for students, but also for faculty. However, the more we can connect learning activities to other elements of a course, the more meaningful those activities can be for students."
The fall student focus groups are just one way the Center for Teaching partners with units around campus to support the teaching mission of the university. Other recent and upcoming partnerships include a panel on accessibility and equity in course designwith Student Access Services, a workshop on self-compassionate teaching with the Center for Student Wellbeing, a workshop on advising immersion students with the Office of Immersion Resources, and a learning community on teaching and race with the Office of Inclusive Excellence.