Media Inquiries
Latest Stories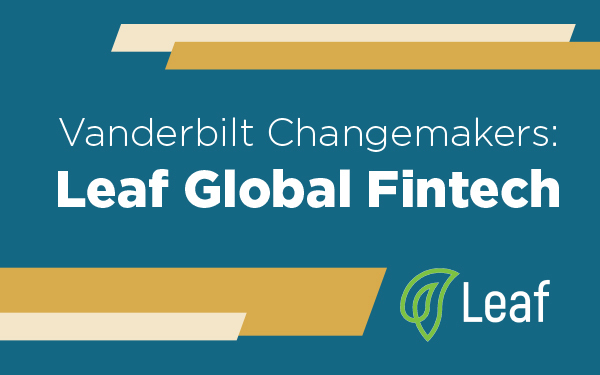 The Vanderbilt Alumni Association invites the university community to hear from Vanderbilt Owen Graduate School of Management alumni about the company they created to provide banking services to refugee populations. The event, "Vanderbilt Changemakers: Leaf Global Fintech," will take place on Wednesday, Jan. 27, from 11 a.m. to noon.
Eric Johnson, dean of Vanderbilt Owen Graduate School of Management, will host an exclusive virtual panel discussion featuring Vanderbilt alumni changemakers Nat Robinson, MBA'07, JD'18, and Tori Samples, BMus'12, MBA'18, the co-founders (and chief executive officer and chief technology officer, respectively) of Leaf Global Fintech.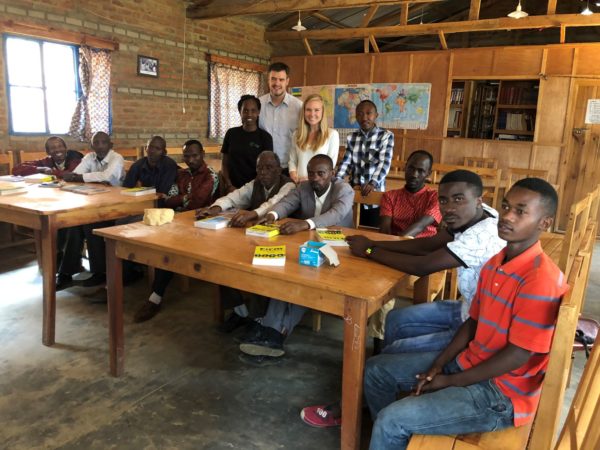 Leaf offers virtual banking services to vulnerable populations in Kenya, Rwanda and Uganda, allowing them to store and transport assets across country borders through a mobile device using blockchain technology. The idea for Leaf Global Fintech began at Vanderbilt, with support from the Wond'ry, Vanderbilt's Innovation Center, and help from Bart Victor, Cal Turner Professor of Moral Leadership, and Jules White, MS'06, PhD'08, associate professor of computer science, computer engineering and biomedical informatics. Victor and White will join Robinson and Samples on the panel, which will be moderated by Johnson and include a Q&A session.
The panel discussion will explore Leaf Global Fintech's origins at Vanderbilt and what the future holds for the company, which has been recognized by the Vatican and the United Nations for the difference it makes in the lives of refugees. Additionally, panelists will share words of advice for those pursuing social entrepreneurism.