Media Inquiries
Latest Stories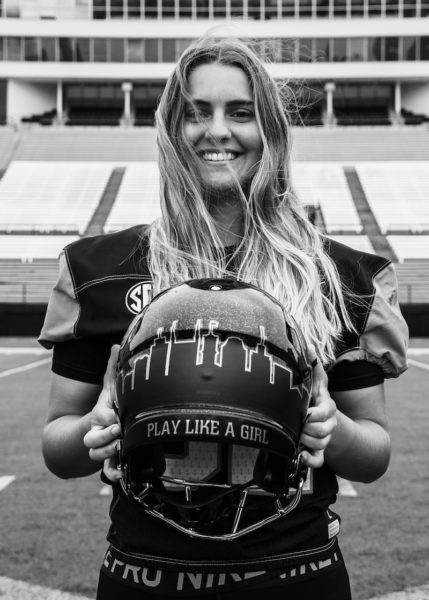 Vanderbilt senior student-athlete Sarah Fuller, the first woman to play and score points on a Division I football team in the Power 5, has been selected to participate in a televised prime-time presidential inauguration event on Wednesday, Jan. 20.  
Fuller, from Wylie, Texas, is one of "a number of the everyday Americans who have stepped up in their communities," said the release from the Presidential Inaugural Committee (PIC).  
"It's an honor to be invited to participate in one of America's greatest traditions," Fuller said on social media.  
"We are so proud to see Sarah representing Vanderbilt to the world with the same maturity and grace she has shown as a student-athlete here," said Candice Storey Lee, vice chancellor of athletics and university affairs. "Sarah has humbly responded to this honor and is a great role model." 
Fuller is the goalkeeper for the Vanderbilt women's soccer program that won the SEC championship in November 2020. Shortly thereafter, she was called upon to serve as a kicker for Vanderbilt football, stepping up when the special teams roster was impacted by the COVID-19 pandemic. 
Her first play was a second-half kickoff against the University of Missouri on Nov. 28, which earned her SEC Special Teams Player of the Week honors. Fuller made history again on Dec. 13 when she kicked an extra point against the University of Tennessee. Her football game jersey currently is on display in the College Football Hall of Fame in Atlanta. 
The presidential inauguration prime-time event will be broadcast on Wednesday, Jan. 20, at 7:30 p.m. CT/8:30 p.m. ET