Media Inquiries
Latest Stories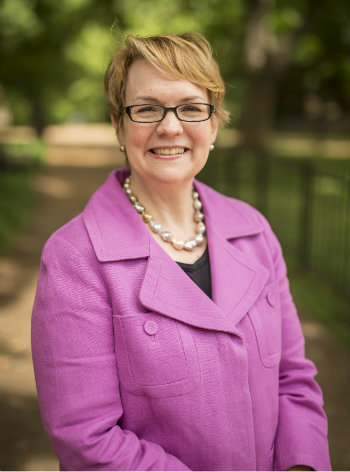 Vanessa Beasley, vice provost for academic affairs and dean of residential faculty, has been named president-elect of the Rhetoric Society of America. She will begin her term as president of the scholarly association in July 2022.
As president, Beasley will serve as the presiding officer of the organization's board of directors and as representative of the society. The purpose of the RSA is to identify new areas within the subject of rhetoric, to stimulate research, experimentation and cooperation within the field, and to sponsor the publication of materials dealing with rhetoric.
"The society is very fortune to benefit from Dr. Beasley's leadership," said Kirt Wilson, immediate past president of the RSA. "As a member of RSA's Board of Directors, she was instrumental in developing policies that strengthened our academic society. As our president-elect and then president, she will advance the study and application of rhetoric during a moment when written, oral and mediated communication are potent forces in daily life."
In her faculty appointment, Beasley is an associate professor of communication studies and associate professor in political science (secondary). Her primary research interests include presidential rhetoric, U.S. political communication and rhetorical criticism and theory.