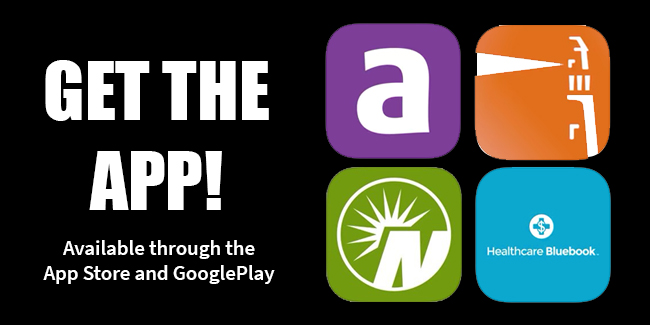 Accessing Vanderbilt benefits vendors has never been easier. Downloading an app versus using a mobile site can save you time, keep your data in a secured place, and even send you reminders about upcoming appointments or prescription refills. Check out some of the apps offered by our benefits vendors.
Aetna
Manage your health care in one easy place. The Aetna Health app allows you to find a doctor and see what a procedure may cost. You can pay your claims, view your ID card or talk to a doctor by phone or video in just minutes. Download the app from the App Store or Google Play.
NetBenefits
Easily manage your retirement and, if applicable, your HSA. You can view account balances, investments, recent contributions and account performance. Learn how much you may need to save in order to retire comfortably. Change your contribution rate and investments. Download the app from the App Store or Google Play.
Navitus
With Navitus' mobile app, you can compare medication prices to find the lowest cost option for you, locate the most convenient network pharmacies, save your preferred pharmacies for quick and easy access, access medication and benefit information and view your member ID card. The mobile app features easy registration, simple navigation and an innovative, user-friendly design to help you navigate your prescription benefits. Plus, you'll gain access to all of the helpful information you need to make informed decisions about your prescriptions and health. Download the app from the App Store or Google Play.
Healthcare Bluebook
Healthcare Bluebook's mobile app shows you the cost of hundreds of common medical services and procedures and provides you with a selection of "Fair Price" facilities. The Fair Price is the amount you should reasonably expect to pay for a service or procedure and reflects the discounts that the health plan has negotiated with a facility. You then choose the provider that is best for you. To access on a mobile phone: Install the Healthcare Bluebook app and use the mobile code "VU." Once you've logged in, search for a procedure, review the price range shown on the color bar, then scroll down the page to review the list of facility options by quality and cost.