Media Inquiries
Latest Stories
The Vanderbilt Evolutionary Studies Initiative will host award-winning British science journalist and author Angela Saini in a virtual discussion to discuss her best-selling book Superior: The Return of Race Science on Wednesday, Jan. 13, at 3:10 p.m. CT. The goal of this event is to celebrate Martin Luther King Day with an open and inclusive discussion on issues of race in science.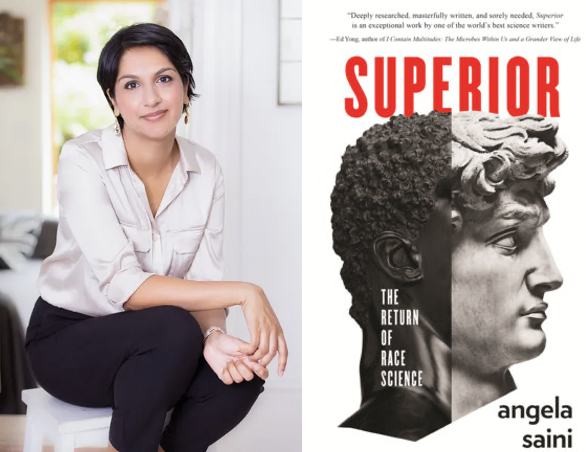 The event is free and open to the public. Registration is required.  
Participants will be able to submit questions for Saini during the discussion. The discussion will be facilitated by students from the Evolution@Vanderbilt Organization for Students and Trainees.  
Superior, Saini's most recent book, combines science, history and politics to understand how modern ideas of race science came about and how some are attempting to repackage this thinking for 21st century racism. Superior was a finalist for the LA Times Book Prize and was recognized as a top book of 2019 by Smithsonian Magazine, NPR's Science Friday and The Guardian. 
Saini is an independent science journalist, author and broadcaster. She presents radio and television programs for the BBC, and her writing has appeared in the New Scientist, Prospect, The Sunday Times, Wired and National Geographic. In 2020, Saini was named one of the world's top 50 thinkers by Prospect magazine, and in 2015 she won the American Association for the Advancement of Science's Kavli Science Journalism gold award for a BBC Radio 4 documentary about birdsong and human language. 
EVOST is a community of students and trainees interested in evolutionary studies that aims to enrich individual members' research goals and intellectual development through interdisciplinary collaboration while supporting the broader mission and activities of the Vanderbilt Evolutionary Studies Initiative. The Vanderbilt Evolutionary Studies Initiative was established in August 2019 to unite diverse scholars across disciplines interested in evolution-related fields. 
For more information about the virtual event, contact EVOST at evolutionarystudies@vanderbilt.edu.