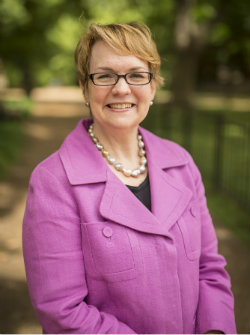 Vanderbilt's residential colleges and experiential learning offices are offering virtual programming and events for students in advance of the start of the spring semester. Students can view program offerings and register to participate at the links below.
"Providing our students opportunities for accessible and meaningful engagement with academic support resources is a top priority for my office," Vanessa Beasley, vice provost for academic affairs and dean of residential faculty, said. "This January, we have some additional time to support students as they get ready for the next semester, and we will use it to meet them where they are, literally and metaphorically, to provide tools and time for preparation. We want to help students set and then meet their goals for 2021."
All undergraduates are invited to participate in a series of sessions focusing on physical, mental and spiritual well-being. The experiential learning units—the Career Center, Global Education Office, Heath Professions Advisory Office, Writing Studio, Tutoring Services and Office of Immersion Resources—provide programming, coaching and guidance to promote the success of undergraduate students in and beyond the classroom.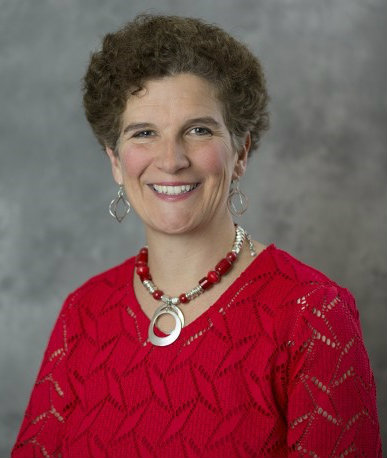 "Experiential learning plays a critical role in educating the whole student, and we strive to offer avenues for students to think intentionally about how to meet their goals through the programming and services that these units offer," Jill Stratton, assistant provost for experiential learning and associate dean for residential colleges, said. "Sophomores, in particular, can use this time to talk with an adviser in the Office of Immersion Resources about planning their experience."
In addition to attending virtual group programming, students can schedule individual appointments with coaches and advisers in each of these offices.
Spring 2021 programming and events include the following:
The Office of Immersion Resources
Registration details can be found on ImmersionHub.
Immersion Vanderbilt Spotlight on the School of Medicine, Jan. 11
International Student Event, Jan. 13
Vanderbilt Undergraduate Summer Research Program (VUSRP) Writing Workshop with the Writing Studio, Jan. 19
Immersion Plan Submission Workshop, Jan. 28
Details for all Career Center programs and services are posted on Doreways.
Summer Internships, Jan. 12, noon CT
Google, Inc. – Employer Info Session, Jan. 12, 6 p.m. CT
FAO Schwarz Family Foundation Fellowship Info Session, Jan. 14, 10 a.m. CT
Interested in Working Overseas Panel (France, Denmark, Switzerland), Jan. 19, 11 a.m. CT
Picture Your Career During a Pandemic: Using Visual Thinking to Make Plans (When It's Really Hard to Plan), Jan. 20, 4 p.m. CT
Visit Vanderbilt.edu/geo/outreach for event Zoom links.
Study Abroad OverVU, Jan. 8, noon CT
Faculty and Immersion, Jan. 11, 2 p.m. CT
International Perspectives on Mental Health, Jan. 13, 1 p.m. CT
Registration details can be found on Anchorlink.
Tune Up Your Study Skills for Spring Workshop, Jan. 19, 1–2 p.m. CT
Tune Up Your Study Skills for Spring Workshop, Jan. 21, 3–4 p.m. CT
Registration details can be found on Anchorlink.
Application Essay Essentials Workshop, Jan. 13, 3–4 p.m. CT
VUSRP Writing Workshop, Jan. 19, 11 a.m.–noon CT
Registration details can be found on Anchorlink.
The Reset: Physically, Jan. 6, 9–10 a.m.
The Reset: Mentally, Jan. 7, 10–11 a.m. CT
The Reset: Spiritually, Jan. 8, 11 AM–noon CT
Health Professions Advisory Office
Details for all Health Profession Advisory Office programs and services are posted on Doreways.
AED Physician Core Competency Virtual Lecture Series, Wednesdays at 6 p.m. CT from Jan. 13 to April 21
Staying the Course in Medicine: A Conversation with Dr. André Churchwell, Jan. 14
Be Your Best Self: Medical School Interview Prep, Jan. 21
Students can find more information about these programs by visiting the office's website or the program calendar on Anchorlink.