Media Inquiries
Latest Stories
Vanderbilt University's strong commitment to hosting threatened and displaced scholars from around the world is highlighted in a new publication by the Institute of International Education.
IIE, founded in 1919, has aided students and scholars who have faced threats to their lives and intellectual freedom during many difficult periods, including Nazi persecution, South African apartheid and Arab Spring displacements.
A Beacon of Hope: IIE's First 100 Years of Scholar Rescue includes Vanderbilt among 45 institutions that have worked with IIE through its Emergency Committee in Aid of Displaced Foreign Scholars, which offered temporary academic homes in U.S. colleges and universities to European professors and scientists persecuted by the Nazis during World War II, and through the IIE Scholar Rescue Fund.
"We are deeply grateful for Vanderbilt's partnership with IIE to save the lives, voices and ideas of scholars in need," said Allan E. Goodman, IIE's president and CEO. The university has continued to collaborate with the institute throughout the decades and previously hosted an IIE-SRF scholar of sociology from Iran.
In 2002, IIE's trustees created an endowed program, the Scholar Rescue Fund, to make scholar rescue a permanent part of its work. This enables the institute to be proactive in saving scholars whenever and wherever they face threats to their lives and careers. Since 2002, the fund has arranged and funded fellowships for nearly 900 scholars at more than 420 host institutions worldwide.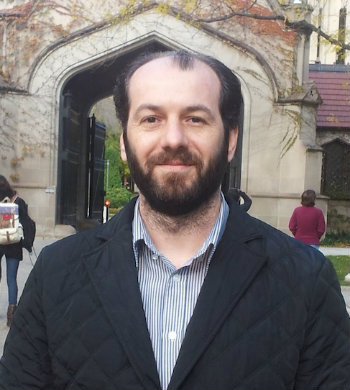 A Beacon of Hope features M. Issam Eido, senior lecturer in Arabic languages and literature in the Vanderbilt College of Arts and Science, who fled Syria in early 2012 during a terrible humanitarian crisis and destruction of its higher education system.
An expert on Islam and Muslim intellectual history, Eido was a lecturer in Islamic studies at the University of Damascus when the Syrian revolution began in 2011. The lack of free speech and strict thought control by the government were primary reasons for escalating tensions and many street protests. "Syria was like a big jail with no public space to share free and critical ideas," Eido said. "In the United States, my whole life has changed."
Eido was among a dozen intellectual figures called to a lengthy meeting with President Bashar al-Assad, who refused to accept their views and proclaimed the uprising to be a conspiracy of outside forces. Believing his homeland would fall into chaos, Eido left Syria for Jordan and then Berlin, where he was a postdoctoral fellow at the Forum for Transregional Studies. He then completed two IIE-SRF fellowships as a visiting professor of Islamic studies and Arabic at the University of Chicago Divinity School.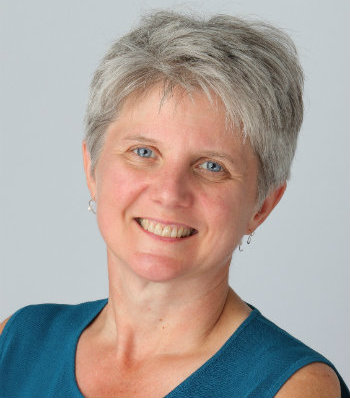 "We are thrilled that Professor Eido's IIE-SRF fellowships led him to Vanderbilt, where he is sharing his expertise through research, presentations and teaching interests that include modern and classical Arabic language, Arabic literature, Islamic studies and Qur'ānic Arabic," said Laurel C. Schneider, professor of religious studies and department chair. "The Program in Islamic Law at Harvard Law School selected him to be a Global Academy Fellow for 2020–21."
Eido joined the Vanderbilt Department of Religious Studies in a permanent faculty position in 2015 and serves as director of undergraduate studies: Islamic studies.