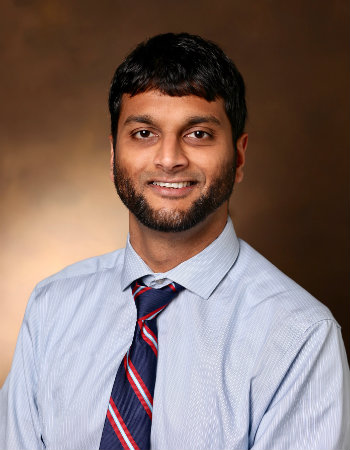 A Vanderbilt University medical student credits the strong focus on design thinking in the Medical Innovators Development Program with his leadership role in an international competition to promote racial equity in health care.
Sai Rajagopalan, a member of the School of Medicine's inaugural MIDP class, was among the organizers of the recent MIT Hacking Racism in Healthcare Challenge, presented in collaboration with Black Tech Matters. Virtual teams from around the world collaborated to develop and pitch solutions to a range of problems—racial discrimination in public health, minorities' lack of access to quality medical care, data bias in clinical research and more.
"A core principle of design thinking, as emphasized in my Vanderbilt medical education, is the importance of thinking about the people you are trying to help and what their particular beliefs and experiences are," Rajagopalan said.
He was a staff research scientist at General Motors Global Research and Development Center in Warren, Michigan, before enrolling in MIDP, a four-year M.D. training program tailored to engineers and applied scientists with doctoral degrees.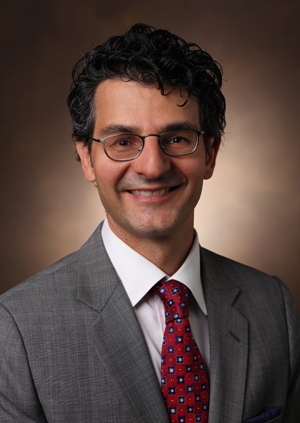 "Our specialized MIDP curriculum—with enhanced learning opportunities in technology, design and innovation—is preparing Sai and his classmates to take on the world's most critical health care challenges, while valuing human connection and respecting all voices," said Dr. Reed Omary, Carol D. and Henry P. Pendergrass Professor of Radiology and Radiological Sciences and MIDP director. "It is wonderful to watch our students assume leadership roles as physician-innovators."
Rajagopalan noted that while increased diversity among health care providers is important, it is only the first step toward meaningful change. "If the providers look different, but continue to treat patients the same way, nothing changes," he said. "It's important for the patient to have a voice in shaping the providers' course of action."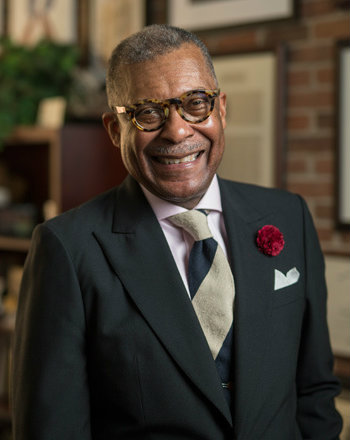 "We are proud that Sai Rajagopalan and other MIDP students are employing core principles of the MIDP curriculum to work on some of health care's greatest challenges—including barriers to equity and inclusion—through medical innovation," said Dr. André L. Churchwell, vice chancellor for equity, diversity and inclusion and chief diversity officer at Vanderbilt University. He serves on the MIDP leadership team.
The hacking challenge that Rajagopalan helped organize began in September with listening sessions during which the more than 800 participants could hear directly from those who have experienced racial discrimination in health care and published stories in the media or academic journals. In October, virtual teams came together for a 48-hour weekend hackathon to decide on a problem they wanted to take on, conduct research, build a rough prototype and pitch their idea to the organizers as an initial solution.
Issues that teams worked on included the need to increase clinical research on the effects of pharmaceuticals on minority populations and the challenges of reaching under-resourced groups for vaccinations and other public health initiatives.
The hackathon's community of partners are now working to connect the various teams with mentors and other resources so that they can implement real-world prototypes of their solutions.
"A key part of design thinking is implementing a prototype quickly and sharing it with potential users, who can provide feedback on what is working and what needs revising," Rajagopalan said.
Read and listen to an AMA Journal of Ethics interview with Sai Rajagopalan and other organizers of the MIT Hacking Racism in Healthcare Challenge.