A Vanderbilt professor received a heartwarming surprise from his class of mostly first-year students.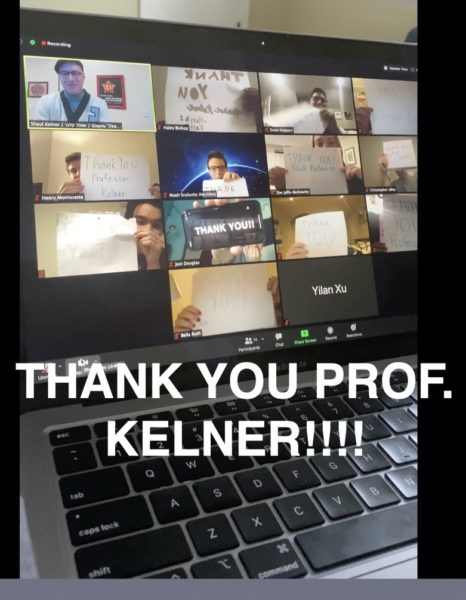 On the last day of fall classes, Shaul Kelner, associate professor of sociology and Jewish studies, started seeing his students' Zoom screens go black. He was concerned that something was going wrong, but then all of his students popped back on holding handmade "thank you" signs.
"I have never experienced anything like that. It was incredibly special, and I'd say it's one of the highlights of my career as an educator," Kelner said.
The students who organized it said they had seen videos of similar acts of kindness for teachers on TikTok and knew Kelner was the perfect professor for the gesture.
"Everybody on our class group chat was like, 'We have to do this, because Professor Kelner has made this experience just so special and so much easier for all of us.' He's one of those people that make you want to learn," said Haley Bishop, an Arts and Science first-year student from Fort Mill, South Carolina.
Face-to-face learning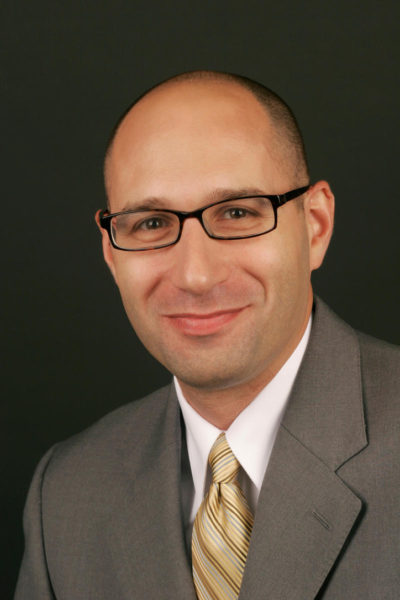 The writing seminar, "The Cold War Struggle to Free Soviet Jews," had been meeting in person throughout the semester, but the Zoom thank-you happened after students left campus for their final exams.
When instructors started adapting their classes to follow COVID-19 safety protocols, Kelner decided his course would meet in person.
"Both the students and I were grateful to have a class physically on campus, so we did a lot to take advantage of being together. We made use of all the spaces that Vanderbilt set up for us to be able to do successful in-person education. We did interactive simulations in the outside tents and paired discussion walks outside, and it was very successful," Kelner said.
Spreading kindness
Spreading this little bit of online kindness has had a long-term positive impact on students in the class.
"Everybody in the world right now—we're all just universally going through such a hard time with all of this. And it felt so awesome to show appreciation," said Bishop, who also is a member of the Commodore track and field team.
Kelner and Bishop agree that kindness can spread.
"We can all do small things like smiling at somebody, because you really can tell when people smile at you through their mask! Or better yet, wave and say hi. It could make someone's day," Bishop said.