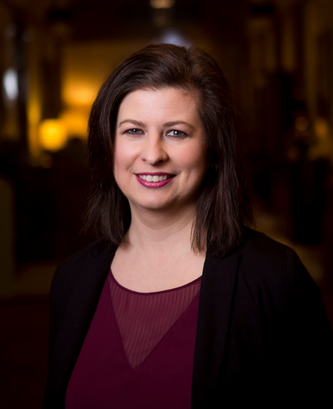 Stephanie A. Roth has been named associate vice chancellor for equal access, a position she has held on an interim basis since December 2019.
Roth's promotion, which was announced today by Vice Chancellor for Administration Eric Kopstain, is effective immediately.
The Title IX, Equal Opportunity and Access and Student Access offices now report directly to Roth under a new structure implemented over the past year.
The new structure allows the university to further develop its comprehensive approach to creating a campus free from barriers to participation. The offices will work together to increase communication and services for internal stakeholders, refine workflow through process improvement and shared resources, and ensure transparency through enhanced data capture and reporting.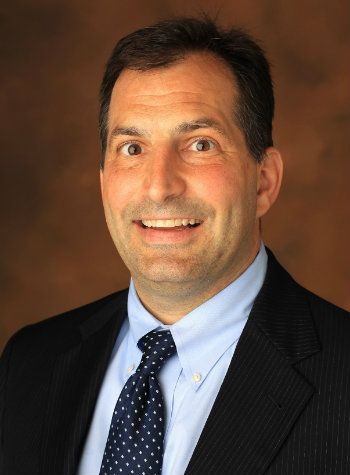 "Stephanie Roth has provided strong expertise in Title IX, employment law and higher education legal issues as the university advances efforts to foster a safe and welcoming campus for all," Kopstain said. "Under Stephanie's leadership, I look forward to continued innovations and improvements in these critically important areas of university life."
Among the areas Roth has overseen this past year is the university's implementation of the U.S. Department of Education's new Title IX regulations, which have mandated significant shifts in colleges' and universities' policies and procedures for investigating and adjudicating violations of their sexual misconduct policies.
Roth previously served as associate general counsel for Vanderbilt, where her practice primarily focused on student concerns and Title IX matters. She is a published author and co-author of numerous articles in the field of Title IX and labor and employment law.
She has trained faculty, staff, students, executives, general counsel and front-line supervisors on a variety of employment and higher education legal issues in addition to advising on matters of discrimination and harassment, employment-related liability risk arising from corporate transactions, and litigation strategy.
"I am honored to continue in this important role, working directly through the offices of Title IX, Equal Opportunity and Access, and Student Access to strengthen Vanderbilt's commitment to providing an inclusive and welcoming campus where all persons can thrive," Roth said.
Roth earned her law degree from Vanderbilt in 2011. In addition, she received a master of divinity from Candler School of Theology at Emory University and a bachelor of arts in religion from Duke University. Before coming to Vanderbilt, she was a labor and employment attorney with the law firms of Bass, Berry & Sims and Waller, Lansden, Dortch & Davis.