A Vanderbilt University emeritus trustee noted for civic leadership, a late-night movie host and actor with an alter ego, the first woman photographer for the Nashville Banner, a seasoned journalist at Sports Illustrated, and a VTV pioneer-turned-rocket scientist are the five newest members of the Vanderbilt Student Media Hall of Fame.
Selected for the 2020 class are Eugene H. Vaughan, BA'55; John Bloom, BA'75; Kathleen Smith Barry, BA'80; Mark Bechtel, BA'93; and Patrick Taylor, BE'98, MS'03 and PhD'06.
The Student Media Hall of Fame was established in 2009 to honor Vanderbilt University alumni who have achieved outstanding personal or professional accomplishments and/or made distinguished and lasting contributions to their field and/or to society in general. The names of the five new inductees will be added to a permanent Hall of Fame display in Sarratt Student Center.
Eugene H. Vaughan, BA'55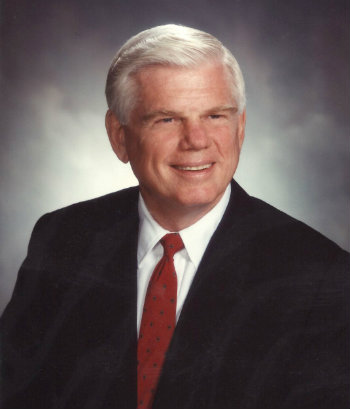 Serving as The Vanderbilt Hustler student newspaper sports editor helped Eugene H. Vaughan develop the entrepreneurial and leadership skills to build a regional investment management firm, chair a global association of investment professionals and improve the quality of life in Houston, Texas.
Vaughan, who grew up in Brownsville, Tennessee, enrolled at Vanderbilt on a full Naval ROTC scholarship in 1951. As a rising junior, he took on the multiple duties of sports editor, which he wrote about in a 2018 alumni newsletter column. "The responsibilities of sports editor loomed large, writing three columns a week and organizing coverage of all sports, both varsity and intramural," he said. "The IM League was complex and in a way, at that time, more talent-laden than the varsity teams." Vaughan recruited many students, including former high school sports writers, to cover "the seemingly endless regular season and playoff games."
He reached out to fellow student Sheldon Hackney, a future chairman of the National Endowment for the Humanities, for assistance on the columns.
Vaughan's other campus activities included running varsity track and serving as the first president of what became known as Interhall.
Vaughan wrote his final Hustler column in May 1955. One of the absolute highlights of his time as sports editor was his friendship with Fred Russell, a nationally prominent sports reporter who worked for the Nashville Banner. Russell offered Vaughan a job after graduation, but the Navy had other plans for him.
After earning his MBA from Harvard Business School and serving three years on a Navy destroyer, Vaughan became an investment analyst with Putnam Management Company in Boston. In 1970, he founded Vaughan Nelson Investment Management in Houston. A decade later, with his urging as a leader in the financial-analyst industry, two professional organizations merged to create CFA Institute, which counts more than 170,000 members globally.
Vaughan stepped down as CEO of his investment management firm in 2000 to focus on his passions of community service and education. He immersed himself in the spirit, civic and business life of Houston, founding the Center for Houston's Future, a major generator of civic leaders and strategic planning in the Houston region.
Vaughan was a member of the Vanderbilt University Board of Trust from 1972 until 2004, when he became an emeritus trustee. He notes that he met his wife, Susan, at the wedding of his Vanderbilt roommate, and his daughter, Margaret, BA'88 and MBA'92, is a Double 'Dore.
"Including the inspiration and career-shaping of my Hustler sports editorship, everything I cherish most in my life has come directly or indirectly from Vanderbilt. The Hustler taught me that people build meaning into their lives by commitment. One must commit—and stand by their commitments."
John Bloom, BA'75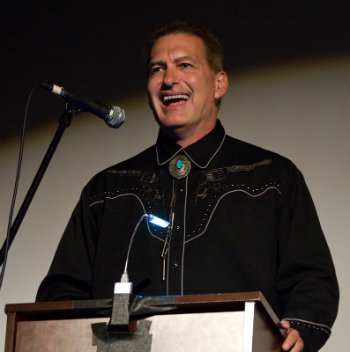 John Bloom, also known to many of his television viewers as Joe Bob Briggs, grew up in West Texas and attended high school in Little Rock, Arkansas. By age 13, Bloom was a sportswriter at the Arkansas Democrat. In his senior year, he sent some clippings to Vanderbilt for the Grantland Rice scholarship and was astounded to learn he had been selected.
"When I arrived at Vanderbilt, I thought I was a hotshot," Bloom said. "The very tough professors, as they say in Appalachia, 'taught me different.'"
At Vanderbilt, Bloom majored in English, taking nearly every class in the English Department, where the professors instilled in him an objectivity and appreciation for the language that translated well to his later career in journalism. "It was a priceless education," he said.
As a freshman, he joined the Hustler staff. Many of the journalists he met, especially editor Clay Harris (a 2012 Hall of Fame inductee), expanded his views as to what was possible. He said the staff had a common desire to change the world. Bloom later served as sports editor and managing editor.
He entered the journalism field a dedicated optimist about what objective investigative reporting can do. "I've never lost that fire, despite many of my colleagues deciding that objectivity is passé," he said.
He went on to become a satirist, investigative reporter, late-night movie host and actor who has written nine books, published articles in more than a hundred publications, appeared in several films, and been one of the leading champions of independent film in a newspaper column that was syndicated by The New York Times News Service and several other outlets for three decades.
Bloom's books include Evidence of Love (1984), named by Time magazine as one of the best true-crime classics in history. More recently, his satellite thriller, Eccentric Orbits: The Iridium Story, was named one of the top five business books of 2016 by The Wall Street Journal.
A three-time finalist for the National Magazine Award and a Pulitzer Prize nominee, Bloom also has appeared in several movies, including Casino, Face/Off and Great Balls of Fire, and was a special commentator for The Daily Show for two years.
As Bloom's alter-ego Joe Bob Briggs, his wisecracking take on B movies was featured in two long-running late-night television shows—Joe Bob's Drive-In Theater on The Movie Channel and MonsterVision on TNT. That tradition continues with his latest series, The Last Drive-In, featured on AMC's Shudder streaming platform. Over the course of his movie-hosting career, Bloom has executive-produced 20,000 hours of television and become the leading authority on exploitation and genre films.
Kathleen Smith Barry, BA'80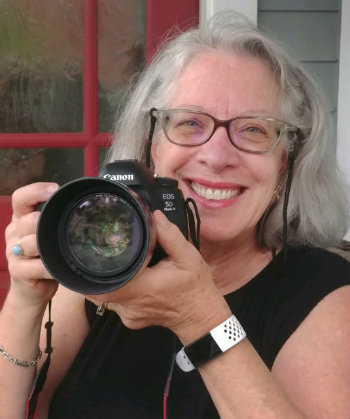 Kathleen Smith Barry, who goes by "Kats," knew by fifth grade that she wanted to be a photographer. A native of Cincinnati, Ohio, she moved to Nashville when she was 10. One of her most influential teachers was Louise LeQuire, a prominent Nashville artist and art writer.
Barry went to Rhodes College before transferring to Vanderbilt for her junior year. "I found a welcoming home in the Sarratt darkroom while taking photos for the Hustler, Versus and the Commodore yearbook," she said.
Her assignments included Vanderbilt concerts by iconic jazz trumpeter Dizzy Gillespie and acoustic guitarist Leo Kottke and many sporting events.
Barry has fond memories of Hustler social gatherings in which the entire staff would crowd into the newsroom at Sarratt. "I remember Alex Heard, who was the editor my senior year (a 2010 Hall of Fame inductee), doing a popular new wave dance called the Pogo," she said.
Barry broke new ground at the Nashville Banner, which was the city's afternoon newspaper, during the summers of 1978 and '79. She was Banner's first woman photographer and first photography intern.
She earned a bachelor of arts in English in 1980 and worked several jobs her first three years out of school, including art gallery manager and television chyron operator. She also created specialty covers and inside full pages for Billboard magazine, including a concert photo of Bruce Springsteen.
Barry joined The Tennessean staff in 1983, working under legendary editor and publisher John Seigenthaler. "During the late '80s and '90s, I was 'on loan' for some USA TODAY projects, photographing Fidel Castro in Cuba, President Ronald Reagan in the Oval Office, Gov. Bill Clinton in Little Rock and many others," she said. Her photos from the 1991 Soviet coup d'état attempt in Moscow were exhibited at the Russian Tea Room in New York City.
In the mid-'90s she became a syndicated food photographer for United Features Syndicate, providing images for their Desperation Dinners column. "My family would eat the results after I made the recipe, styled the food and provided the finished photo."
Barry, who is married to Mark G.G. Barry, MBA'79, has worked for the United Methodist Communications News Service the past decade. "My photo assignments have ranged from covering bishops visiting the San Diego-Tijuana border fence to teaching photography in Zambia," she said. "I manage the all-digital United Methodist media library, build web content and work with a team of skilled journalists in a news environment that feels much like my glory days at The Tennessean."
Mark Bechtel, BA'93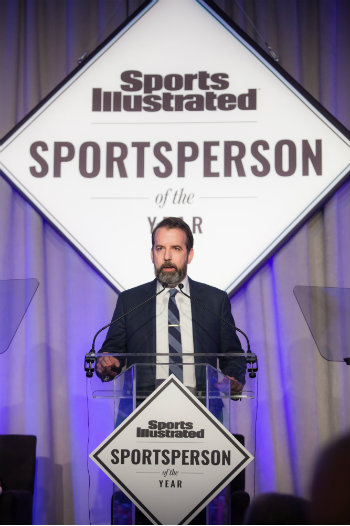 Mark Bechtel grew up in suburban Cleveland and then Huntsville, Alabama. When he arrived at Vanderbilt in 1989, he met hallmate Mitch Light ('93). Light had won the Fred Russell-Grantland Rice Sportswriting Scholarship and suggested they join the Hustler. Bechtel's first assignment was covering the rugby team, and he recalls writing a couple of women's basketball stories next.
"The Hustler seemed pretty cool," Bechtel said. "It was an impressive group. I always sort of liked sports but had never done any journalism."
Bechtel majored in economics and political science. "I wasn't sure what I wanted to do. I figured 'business,' whatever that means," Bechtel said. "The Hustler was something I wasn't bad at and really enjoyed."
He tried his hand at photojournalism. The photo editor at the time, Jay Graves ('93), loaned him a camera and film and showed him how to use the equipment. Bechtel traveled to a football game at Ole Miss, where Vanderbilt won on a last-second field goal. Bechtel's photograph of that moment was picked up by the Nashville Banner and ran on its front page.
"I never took a good photo again, so I went back to writing," Bechtel said. Years later, at Sports Illustrated, he said he enjoyed taunting the professional photographers about how "easy" sports photojournalism is.
At the Hustler, Bechtel served as editor of the Perspectives section, where Michelle Cottle (a 2019 Hall of Fame inductee) was a star columnist. He also worked as a layout designer for The Vanderbilt Review literary and arts journal.
Bechtel's jobs after college included working in Vanderbilt's sports information department. Meanwhile, former Hustler sports editor Dana Gelin ('90) was a reporter at SI in New York. In 1995, Gelin helped get him in the door with a fact-checking job. Bechtel has been a fixture at SI ever since.
In his 25 years at the magazine, Bechtel has covered Super Bowls, World Series, NBA finals, Olympics, World Cups and—his favorite—the 2003 North Dakota state curling championship. As the magazine's NBA editor, Bechtel served as editor for senior writer Lee Jenkins (a 2012 Hall of Fame inductee) for nearly a decade.
Bechtel led Sports Illustrated Kids magazine as managing editor and edited SI's Scorecard section. He also helped develop and launch SI Kids' Rookie Books series for early readers. Bechtel is the author of He Crashed Me So I Crashed Him Back (2010), the wild, true story of the birth of modern stock-car racing. Now serving as deputy editor at SI, he lives in San Francisco with his wife and two daughters.
Patrick Taylor, BE'98, MS'03, PhD'06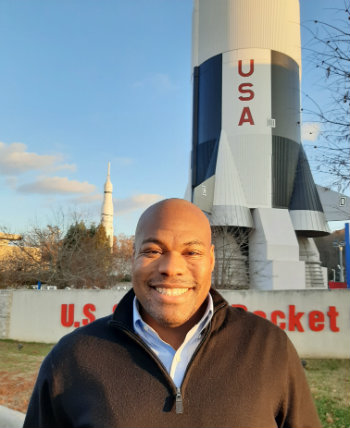 Patrick Taylor credits his 12 continuous years of working in student media with helping launch his career at the U.S. Army Combat Capabilities Development Command Aviation and Missile Center in Huntsville, Alabama.
Taylor, a Triple 'Dore who was raised in White House, Tennessee, was the unofficial engineer for Vanderbilt Television during its early days in the Lupton Hall basement of Branscomb Quadrangle.
"Even in elementary school, I was fascinated with both the creative and technical aspects of video, so I quickly headed down the stairs from my Branscomb dorm room to the VTV studio," Taylor said. "In 1994, everything was on tape with a lot of cutting and splicing. I embraced the role of 'let's figure out how to do it' with everything from recording to mixing and then editing the final product."
One of Taylor's favorite memories was broadcasting Vanderbilt basketball games live from Memorial Gym. After he secured permission from Vanderbilt Athletics to broadcast games not being carried by the national networks, Taylor and his VTV colleagues set up the first fiber optic link from Branscomb to the gym.
During Taylor's sophomore year, he hosted a WRVU show called TV Time with Patrick, spotlighting songs from popular television programs and movies, show tunes and more. While that program went on hiatus, he returned to WRVU with a Friday night talk show on social issues and other timely topics. Taylor also served on the VSC board of directors.
Taylor stayed focused on electrical engineering while earning a bachelor of engineering in 1998, master of science in 2003 and doctorate in 2006. "My introduction to the Aviation and Missile Center began with a request from my engineering department to help some undergraduate students with their senior project," Taylor said. "They needed technical assistance with a video library on missile and rocket testing they were compiling for the Aviation and Missile Center. I was introduced to some of the folks at the center and accepted a position there after graduation."
Taylor serves as head of the electrical engineering group for the missile propulsion branch and the power technology lead for the entire center. He also is the de facto video producer for many of the center's projects, including community outreach initiatives for Huntsville city schools. And he is proud to be the second of three brothers to graduate from the School of Engineering, with Travis Taylor earning his bachelor of engineering in 1998 and Shawn Taylor following in both of their footsteps in 2005.
Taylor maintained an entrepreneurial spirit throughout his days with student media and transferred the skills he learned there to his engineering career. "I encourage young people to be open to educational experiences not directly related to their majors because these ventures often shape their career paths in unexpected and beneficial ways."
Paige Clancy contributed to this story.