As Vanderbilt continues planning for the spring semester, faculty members have started brainstorming additional ways to support students amid an altered academic calendar designed to limit the potential spread of COVID-19.
"When we think about the Vanderbilt community, it's important to remember how frequently—and how meaningfully—community happens in a classroom," said Vanessa Beasley, vice provost for academic affairs and dean of residential faculty. "I have been inspired lately by hearing more about how students and faculty intend to support each other during this unusual time, inside and outside of the classroom. Students should keep in mind that it will take some time for faculty to plan for spring courses, including how they intend to use the designated in-class reading days."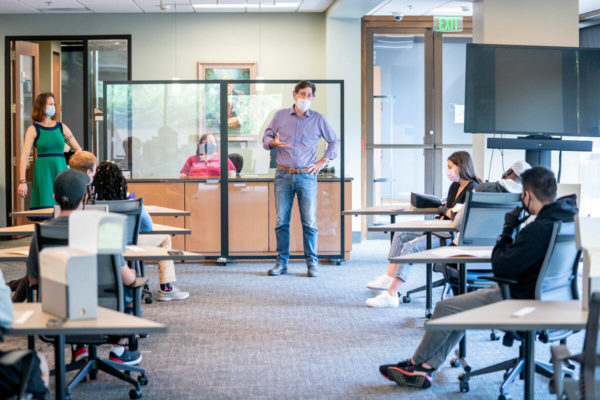 Several members of the Ad Hoc Committee for Spring 2020 Wellness Days, which included faculty, students and staff, continue to discuss guidelines for four additional in-class reading days that will take place on Feb. 23-24 and April 7-8.
Ben Harris, vice chair of the Faculty Senate and senior lecturer in vocal music, said he is encouraging colleagues to take a "student-centric" approach to their classes in the spring semester, particularly for the additional reading days.
"It isn't just time spent in a classroom or the numbers of quizzes given that's important, but how do I set up this semester in such a way that students come out the other end having benefited and learned?" Harris said. "Some faculty are waiting to decide with their students how to use the reading days so they can provide what's most helpful for the class."
Options could include asynchronous work during those days so students have freedom over their schedule; optional office hours for one-on-one tutoring; outdoor plans, weather permitting, to get students away from their screens; or bringing in guest speakers from industry and professional fields to talk about career pathways.
Other professors are encouraging students and colleagues to find ways to take a break and support each other outside the classroom.
"I'm encouraging my students and fellow professors to make time to talk with each other, connect with each other—whether that's sitting outside and just having a good one on one, or maybe a gathering of just a few friends to talk," said Cynthia B. Paschal, associate dean of the School of Engineering and associate professor of biomedical engineering and of radiology and radiological sciences.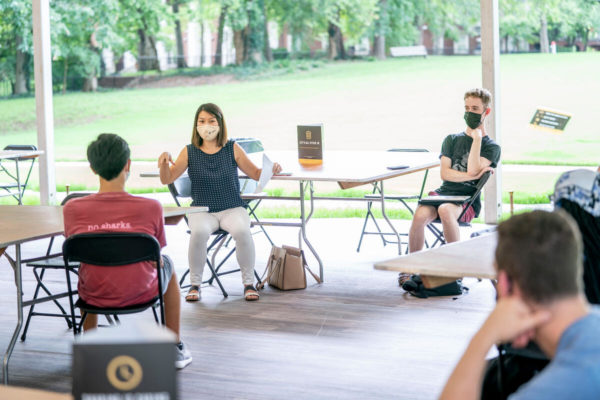 Members of Vanderbilt Student Government provided input on how to make mental wellness a priority while also adhering to the adapted academic calendar.
"I'm excited to see that there's a lot of thought going into this, and I'm excited to see how professors implement it and respect student well-being during those four days," said Puja Jagasia, a neuroscience and medicine, health and society double major from Nashville and the VSG academic affairs chair. "I think creating low-pressure academic days would be a really strong statement of, 'Hey, we are placing student well-being at the forefront of our minds and in our classroom.'"
A town hall for students will take place in early January to talk about the spring semester and to answer related questions, including those about the additional wellness programs and services available throughout the semester. More information will be available regarding the town hall after the new year.