When VandyRadio DJ Ellie Hooey slides in front of the microphone for her weekly radio show, "School of Rock," she's streaming from the comfort of her own home. While COVID-19 safety protocols have put some extracurricular activities on hold, Vanderbilt's two student-run radio stations, WRVU and VandyRadio, have adapted and even thrived with the help of remote equipment.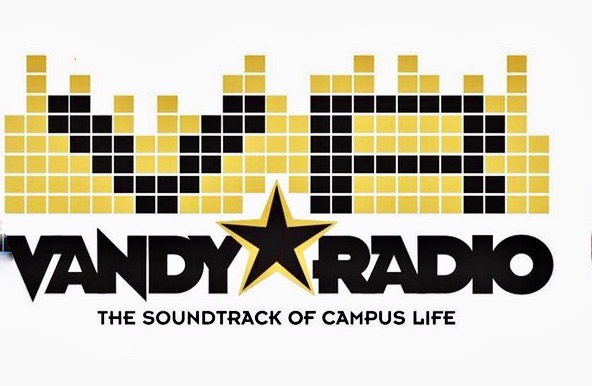 When the pandemic first hit, Vanderbilt Student Communications started preparing ways to keep students out of shared recording studios. Adviser Jim Hayes built a remote broadcast server and assembled a kit of compatible equipment, including a USB audio interface, a microphone and the cables necessary to connect everything to a laptop. This allowed students to create streaming studios in their on-campus residence halls or anywhere around the world.
"Our adviser, Jim, has been amazing by making all kinds of training videos and giving us technical and moral support to keep us on the air," said Hooey, a communications studies and human and organizational development double major from Syosset, New York.
For the first time in the school's history, the remote equipment allows both stations to keep their shows running through extended breaks.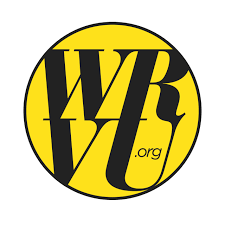 "It's been a massive learning curve mastering the technical side of livestreaming, but it's also been the craziest silver lining," said WRVU station manager Ayden Eilmus, an anthropology, philosophy and medicine, health and society triple major from Sheboygan, Wisconsin. "It's been such a good bonding and team-building experience because all the DJs are in a group chat offering tech support—and just all-around support—at any hour."
Power of music

Students from both stations agree that producing their radio shows has been a great coping mechanism during the pandemic. Each DJ is able to completely personalize their show's content.
"Music has definitely helped me through COVID. I guess I'd say it gives me a little safe space for myself and anyone who wants to listen to my show," said Edward Ding, an economics major from Roseland, New Jersey, who has a show on VandyRadio.
WRVU's blog has created special playlists, and other DJs have had pandemic and quarantine-themed shows.
"I play songs from the '70s, '80s and '90s, and I did a corona-themed show with 'Can't Touch This' by M.C. Hammer, 'Don't Stand So Close to Me' by The Police and 'Isolation' by John Lennon," Hooey said.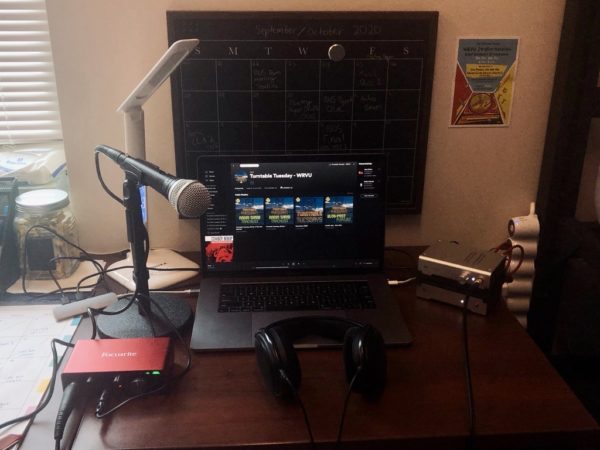 Virtual concerts

In recent decades since its founding in 1953, WRVU has focused much of its programming on alternative and underground music and live concerts. Now that live events are on hold, the station is working on hosting virtual concerts with indie artists.
"We obviously want live concerts, but our situation creates a lot of opportunities to get artists who aren't physically in Nashville or artists that are maybe a little bigger than we would ordinarily have the reach for since we don't have to spend money on a physical venue the way we have in the past. So we've got some flexibility to hopefully pull on the benefits of the situation," Eilmus said.
The DJs at both stations agree that the remote broadcast technology and know-how have set them up for a promising future regardless of what happens.
"Vanderbilt is working to make this semester as fun and as normal as it can be, and we really appreciate it," Hooey said. "We don't know what the future holds with the pandemic, but I love that we have this ability to keep our shows going no matter what."