By Mitch Light, BA'93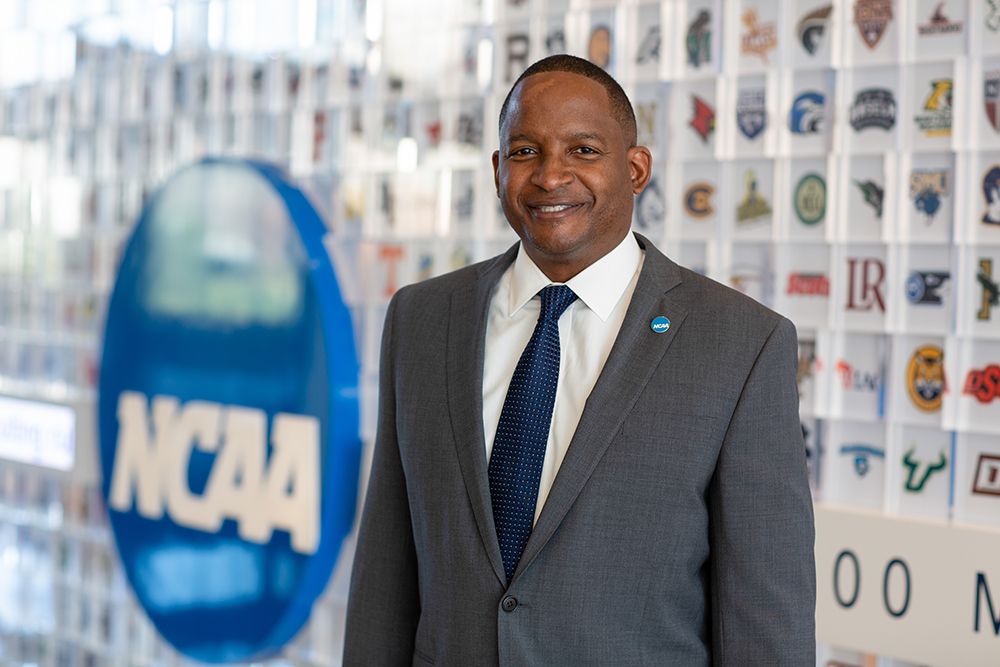 Derrick Gragg, BS'92, can point to a number of highlights over his lengthy career in athletics administration, but arguably it's the one he didn't see coming that means the most to him.
In October, the University of Tulsa surprised Gragg, the outgoing athletics director, by naming a leadership and legacy award in his honor and making him its first recipient. And adding to the occasion was the fact that it occurred during a football game designated as the university's first "Legacy Game," which Gragg had helped organize to pay tribute to the survivors and descendants of the African American communities targeted during the Tulsa Race Massacre of 1921.
This ability to shine a spotlight on important questions around race and diversity through the lens of collegiate sports was among the reasons that NCAA President Mark Emmert selected Gragg as the organization's new senior vice president for inclusion, education and community engagement this fall.
"I describe it as perhaps the most important diversity and inclusion position in higher education," says Gragg, a native of Huntsville, Alabama, who played wide receiver for the Commodores from 1988 through 1991. "It allows me to impact so many student-athletes, coaches and athletic administrators across the country."
In his new role, Gragg will have a dual focus on internal and external initiatives and programming. In addition to leading all internal inclusion operations at the NCAA's headquarters in Indianapolis, he will serve as a national office ambassador to the 1,098 member organizations to promote the NCAA core values of diversity and inclusion. His broad base of experience, including his own time as a student-athlete, will serve him well in this capacity, he says.
"I spent 26 years in athletics administration at six different institutions—all very different types of institutions. Plus, I raised a former student-athlete," says Gragg, referencing his son Avery, who played football at Tulsa. "I think I'm relevant to the student-athlete because I have walked in their shoes."
Gragg begins his new job at a pivotal time in collegiate athletics. Student-athletes have a stronger voice than ever, through social justice initiatives and pending legislation that will allow athletes in major sports to transfer without sitting out a year of competition.
"It's important for us to listen to student-athletes more than ever," he says. "We provide a lot of benefits to the student-athletes, but we can always do better."
Gragg began his career in administration in 1995 as director of student life for Vanderbilt Athletics. After three years at his alma mater, he made stops at University of Missouri, University of Michigan and University of Arkansas before being named athletics director at Eastern Michigan University in 2006. Then, in 2013, he was named vice president and director of athletics at Tulsa, a position he held until starting with the NCAA in October.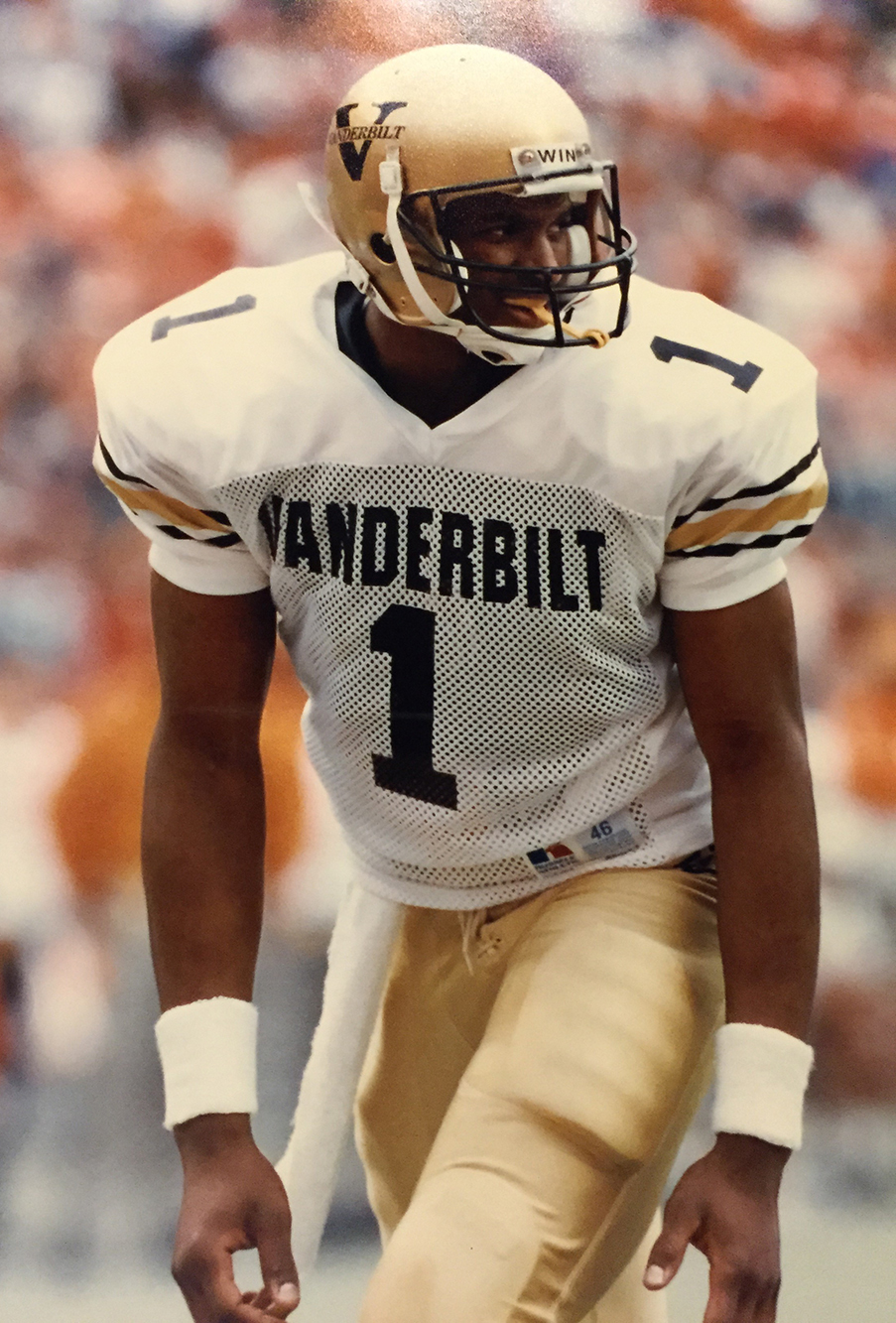 Gragg, who holds a master's in sports administration from Wayne State University and a doctorate in higher education administration from the University of Arkansas, believes that his four years at Vanderbilt served as the ideal training ground for a career in athletics administration.
"I learned a lot about balance," says Gragg, who majored in human and organizational development. "I was playing in what a lot of people say is the best conference in college football and then was able to compete in the classroom. I learned a lot about teamwork, and that is what is great about college athletics, especially at Vanderbilt.
"To go to a campus like that and interact with some of the best and the brightest in the world was incredible," he adds.
Gragg caught 40 passes for 646 yards in his four years for the Commodores. His finest individual moment came in 1990 in his home state, when he caught three touchdown passes—the only three of his career—in a losing effort against Alabama. Yet what he remembers most about that day is that his grandparents were in attendance. He still feels their influence today as he advances opportunities for young student-athletes following in his footsteps.
"My grandparents were very supportive of me," he recalls. "I have a deep appreciation for what they went through—the struggles they had raising a family in Birmingham. I will never forget that."