The Vanderbilt School of Medicine Basic Sciences has won continued funding from the National Institutes of Health for its Initiative for Maximizing Student Diversity program supporting the success of biomedical graduate students from underrepresented backgrounds.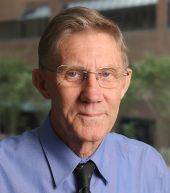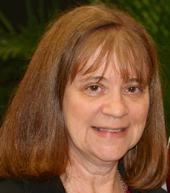 The IMSD program is led by Roger Chalkley, senior associate dean for biomedical research education and training, and Linda Sealy, a senior advisor to Dean Lawrence J. Marnett on issues relating to equity, diversity and inclusion. 
Vanderbilt's participation in the IMSD program began in 2000. Since 2007 it has supported more than 165 graduate students, 91 percent of whom have either completed their Ph.D. or are on track to do so.  Chalkley and Sealy also conducted a 10-year experiment that tested the relationship of GRE scores to success in completing a Ph.D. and examined the test's bias against underrepresented groups. These important findings led to many schools of medical science—including Basic Sciences—to remove the GRE as a requirement for admission.  
"The skill set needed for successful biomedical research includes new perspectives and inventive problem-solving, which has little to do with a student's ability to get a high score on a standardized test," Sealy said. Her work in recruiting and mentoring more than 55 students from diverse backgrounds at Vanderbilt was recognized with a 2018 Lifetime Mentor Award from the American Association for the Advancement of Science.  
Students join the IMSD program at the start of their graduate studies and remain participants until they graduate. This long-term commitment fosters a sense of community and belonging among IMSD students and associated faculty. Throughout the program, career training and community building programming including data and journal academic clubs, town halls and networking events aim to support students as they strengthen their core competencies. These areas include research excellence, oral and written communication, leadership and management, teaching skills, responsible conduct of research, quantitative skills and study design and reproducibility.  
"In addition to the community and mentor support aspects of the program, we found extra value in the journal and data clubs as the students presented their work to their peers across different disciplines," said Lorena Infante Lara, past IMSD participant and current communications and social media manager in the Office of the Dean of Basic Sciences. "Those experiences made me a better researcher and were a great way to foster friendships among the students."  
IMSD welcomes first generation students and students from disadvantaged socioeconomic backgrounds, as well as any student who wants to be part of a diverse and inclusive community of scholars. So far in 2020, 13 IMSD students have completed Ph.D.'s, and 93 underrepresented students are participating in the program. This represents approximately 25 percent of all graduate students in biomedical research. Since 2016, on average 24 percent of incoming biomedical graduate students are from historically underrepresented groups, with 13 percent identifying as Black or African American.  
"We've created an instructional and supportive community where students feel safe to express their triumphs and travails," said Chalkley, also professor of molecular physiology and biophysics. "We are sure that the time students spend with us pays off, and that is extremely rewarding."  
Further, the success of the IMSD program provided key insights used to help win funding for the Maximizing Access to Research Careers program, a NIH-sponsored program to support undergraduate Vanderbilt biomedical science students from underrepresented backgrounds.  
"We have been able to share our experience and ideas for what will work and what to expect, as well as devise training for faculty that has been very important for mentoring students from underrepresented groups," said Sealy, also associate professor emerita of molecular physiology and biophysics.  
All 78 participating faculty members—half of whom are full professors—are expected to complete a cultural awareness mentoring training. This module sheds light on how a student's racial identity or culture can influence their training experience and emphasizes the importance of the mentor's awareness of this to the mentoring relationship. Bringing this mindfulness to the program is vital in understanding challenges that someone might encounter during their training, Chalkley explains.  
"To see our students successfully complete the Ph.D. and thrive in a wide variety of science and science-related careers in government, industry and academia has been the program's biggest accomplishment," Sealy said. "Particularly amid the ongoing conversation about racial injustice within STEM, it is so important to bring individuals with different viewpoints and lived experiences into the community. There are so many challenging problems in biomedical research, and we want to include everyone in developing solutions."